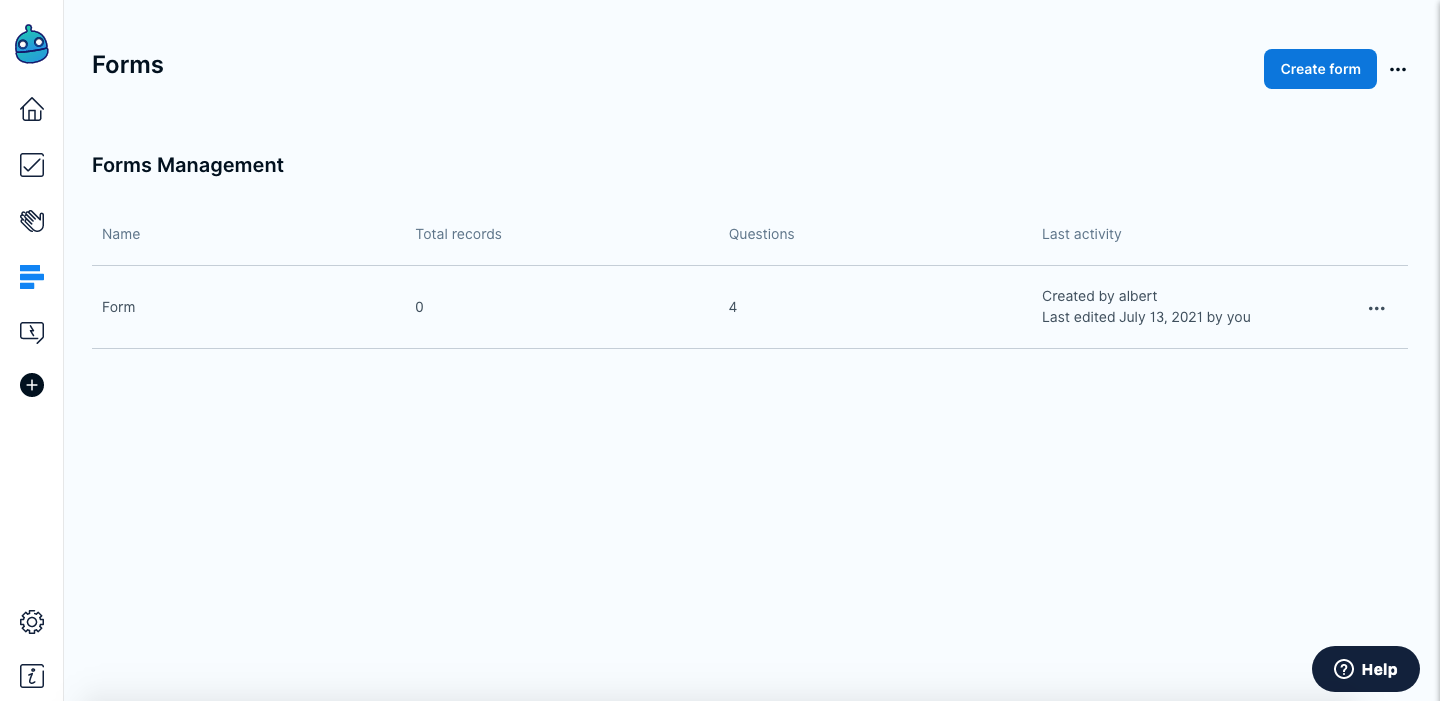 Editing an existing form is easy and convenient. If we zoom into the right side of the form from our previous example, you'll find three horizontal dots (•••) that showcase all of your editing possibilities when you click on it: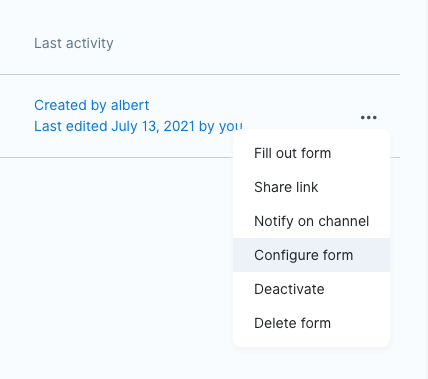 You can:
Fill out the form from the web
Retrieve the shareable link if you lost it
Send an immediate notification to a channel that you can specify
Edit the questions and other content-related information
Deactivate the form if you no longer want to receive any more responses
Delete the form (careful! This process may be irreversible)
Edit questions or setup
To edit the form itself, click on "Configure form" from the previous options. That will take you to a similar modal window as the one you saw when you created the form: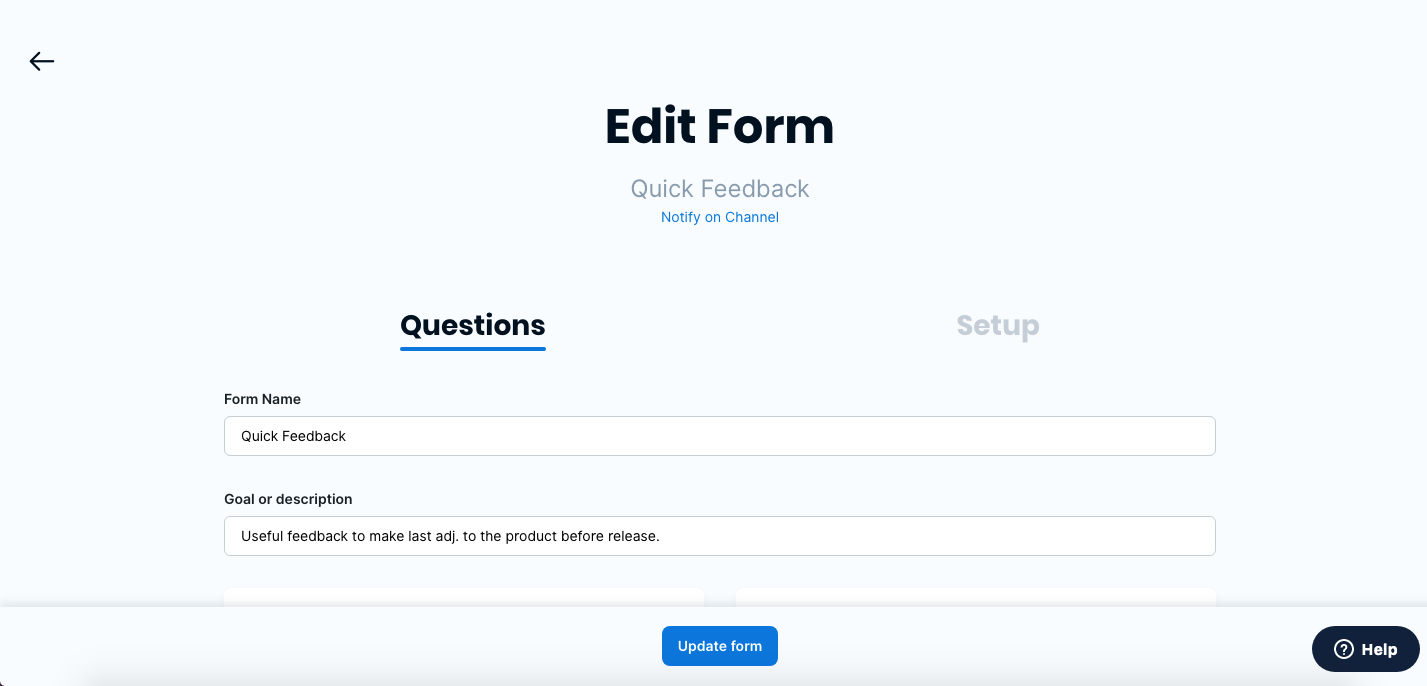 Questions
You can change the form name, description, and the questions themselves in this section called "Questions". Here you can also add or remove questions at will.
Setup
Here you can modify the command that triggers the form, as well as channel where everything is reported, and the visibility settings for the form.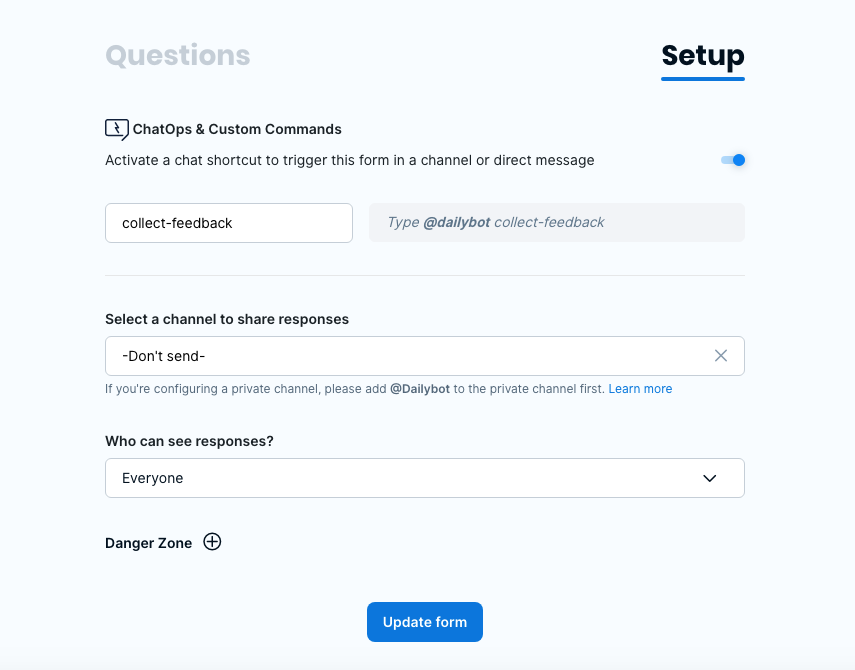 Danger zone
We cannot recover deleted forms, so be careful around this zone. We recommend you deactivating the form when you no longer want to get any responses.
Deactivate the Form: No one can answer it, but people can see it according to the visibility settings of the form.
Delete this Form: all is gone, permanently. Proceed with caution.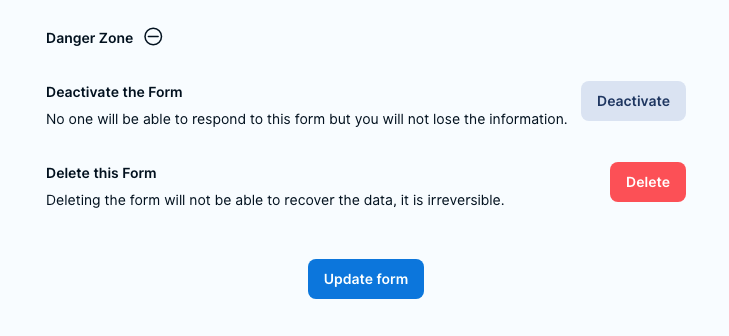 You can also refer to this video:
Still got questions?
We've got answers. Send us a request here.