Check-ins allows you to add activity from external tools to enrich the data of your reports, and you can easily do this with our native integrations for Github, Bitbucket, JIRA, ClickUp, Trello, and Shortcut. Learn how to do it in a few steps.

📖 We require:
A check-in with activity tracking
How to set up activity tracking
1. Go to your Check-ins home and find the check-in you want to configure. Keep in mind that you have to activate this feature for each check-in — and configuring an integration does not automatically add tracked information to your reports.

2. In the Check-in settings, switch to the Sharing tab.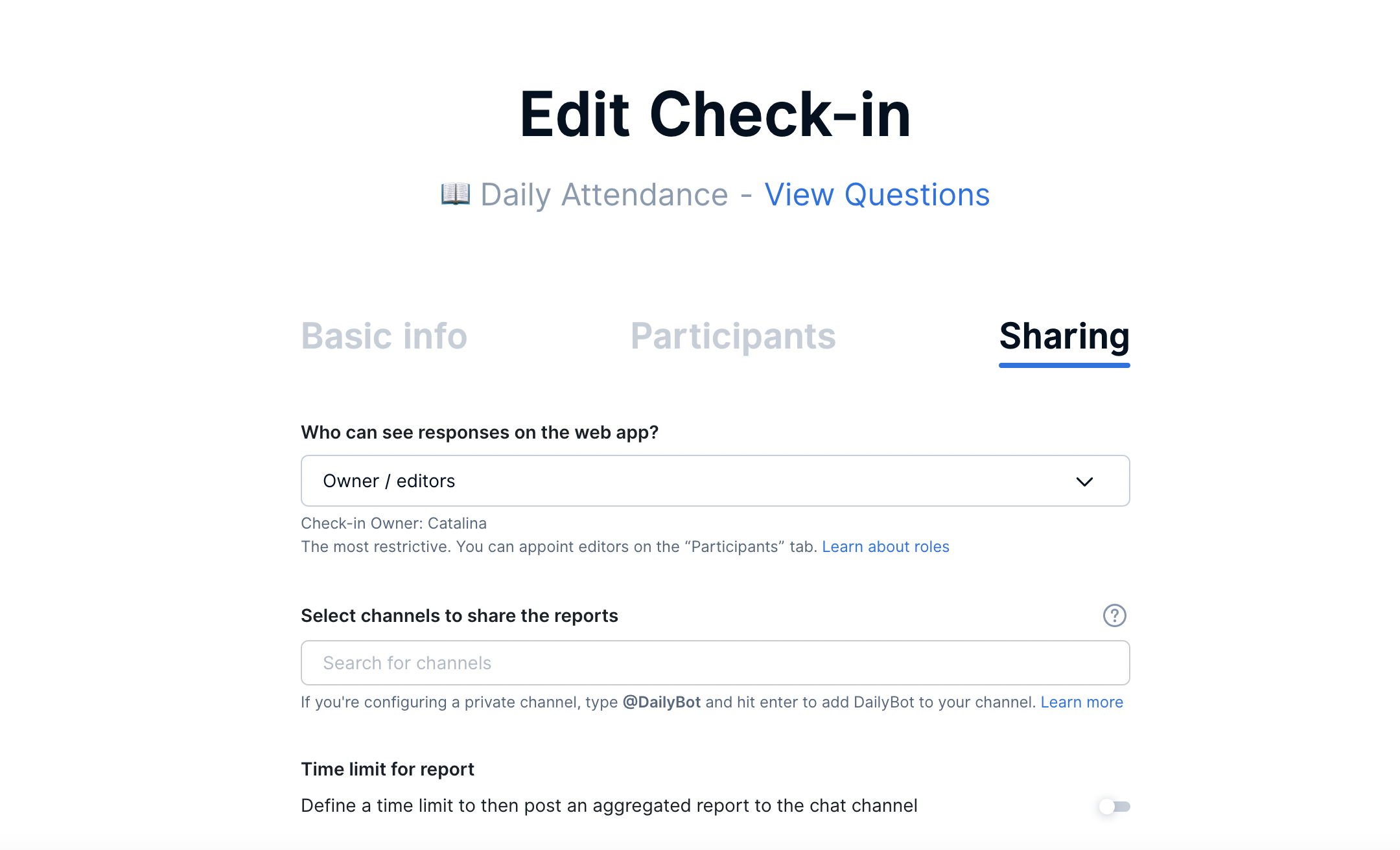 3. Scroll down until you see Advanced Options. Turn on Activity tracking and save your changes.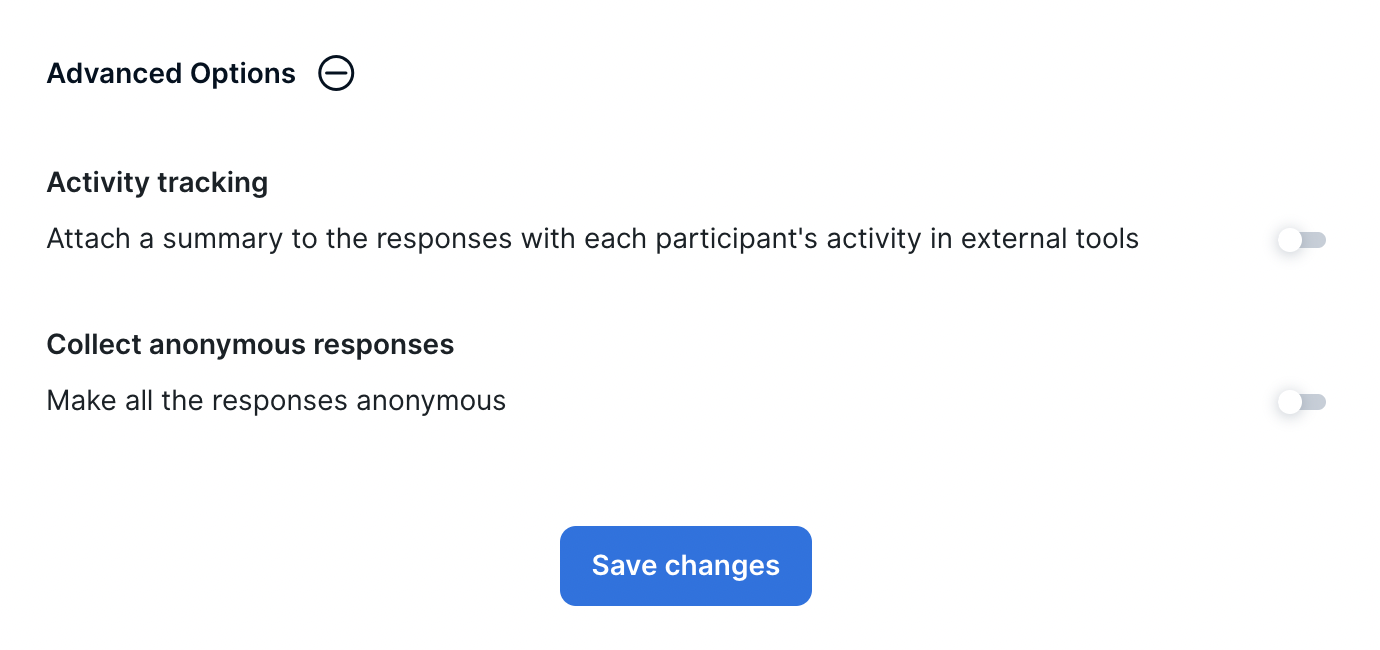 Now you're ready to share your tracked activity in your reports! In your Daily Report view, you should see an Activity summary column at the end of your check-in with your tracked activity. It looks like this: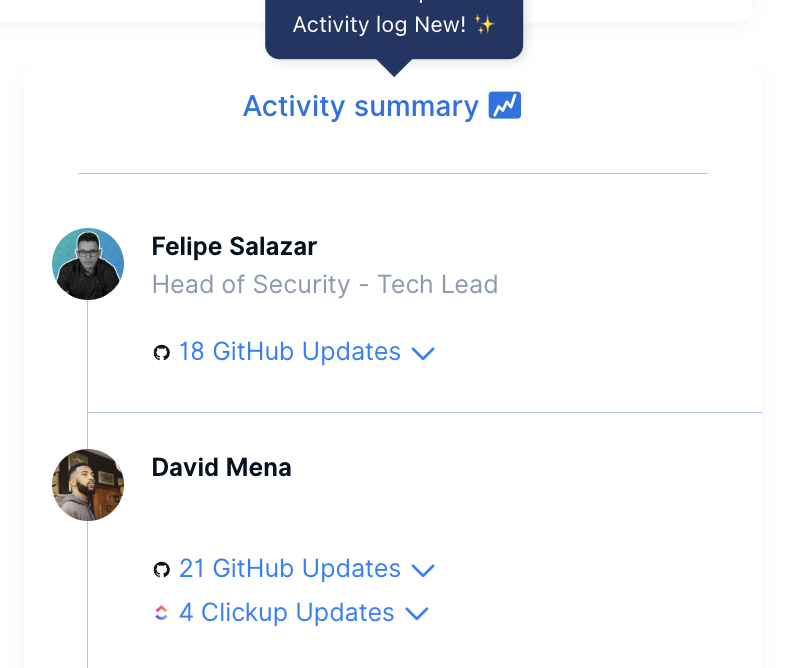 Activity log ✨
Once you start tracking activity for your check-in reports, you get instant access to the Activity Log, a detailed view of all the activity logged from your external apps. Find the Activity Log in your Daily Report view, by clicking the Activity Summary📈 column of your report.
The Activity Log makes it easy to filter your incoming data by different parameters, including:
By time period — e.g. today, past year, custom date, etc.
By participants — if you only want to see the activity of specific users
By integration — if you have different apps integrated at once, and you only want to see info for one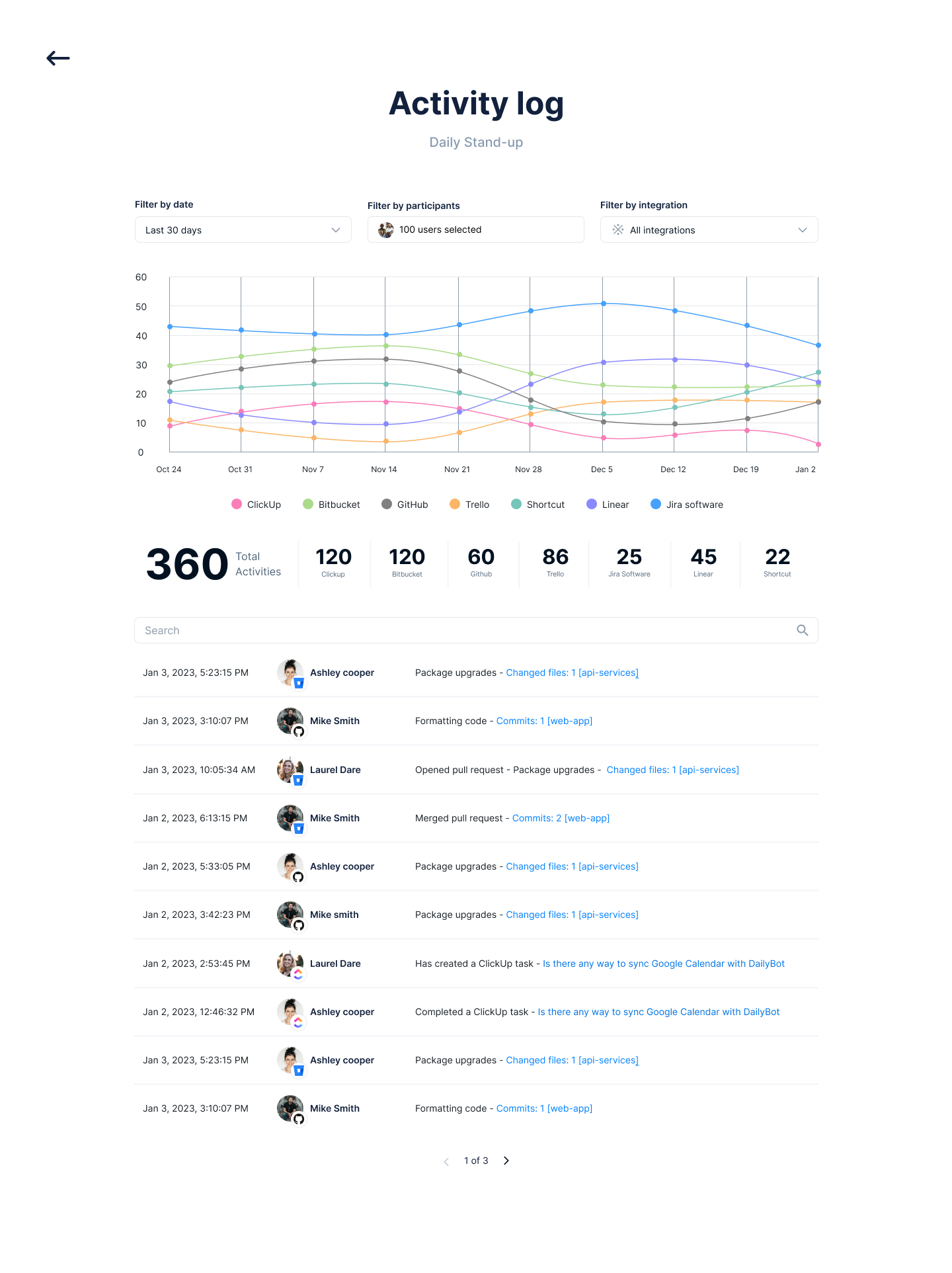 Got any questions? We have answers. Submit a new request here.