At DailyBot we work hard to guarantee the security and privacy of your team, which is why we have expanded the range of settings so that you can limit the visibility that your team members have in the organization, only if you consider it necessary.
Now, you can go to the Settings menu > Security and enable the option "Limit member access to organization information", like this: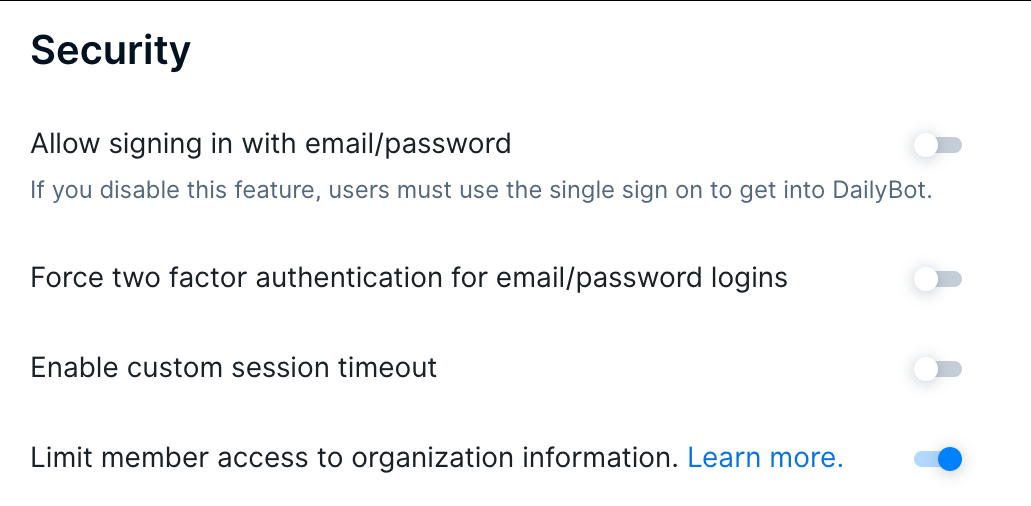 Once it's enabled, the users will only be able to access their own profile settings, and Check-ins to fill them out and visualize their responses.


These are the things that they won't have access to:
List of users, teams and channels
Create new check-ins or forms
Change the organization settings (billing plan, timezone, language and others)
Manage kudos, commands or integrations
Create workflows
Got additional feedback or questions about this new setting? We've got answers. Submit a new request here and we'll get back to you as soon as possible.