There are many cases where you need to interact with contractors, external collaborators or people that just aren't part of the same workspace as you, which makes it hard to track their progress or daily activities to keep the visibility across the team.
That's why we've enabled a feature to add guest accounts to your DailyBot organization and invite them to Check-ins, they'll get a reminder via email and will be able to fill out their reports from DailyBot's web app.
To do so, you'll only need a paid plan and having an admin role. Follow these steps:
Go to the Members modal in the web app and click the 3 dots next to the "Invite people" button
Select the option "Invite guest (external people)"

Enter their email and click the blue button "Invite"

Once the invite is sent, this is the email that the external members will receive: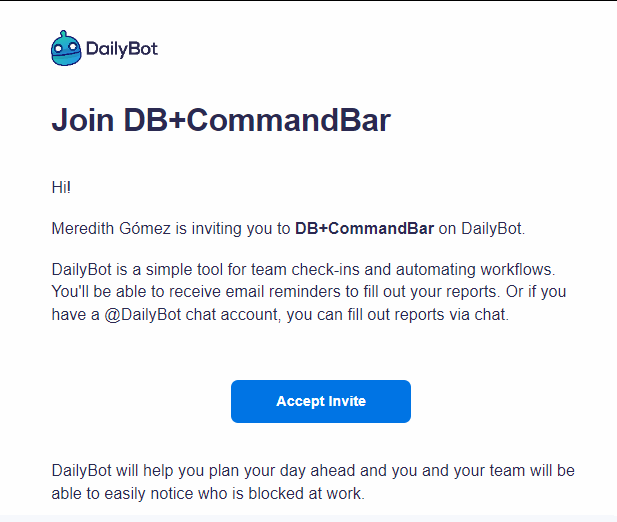 They just have to click the blue button "Accept Invite" and continue to create their DailyBot account. After that, you can add them to check-ins as you need and they'll get check-in reminders.
Keep in mind that since the external members will have an active seat in your org, they'll be billed just like the rest of your team. For further details, see: How does the billing and charges work?