Looking to install DailyBot instead? See the step-by-step to installing DailyBot on Discord here:
Signing into DailyBot with your Discord account
1. Go to dailybot.com and click "Sign in" in the navigation bar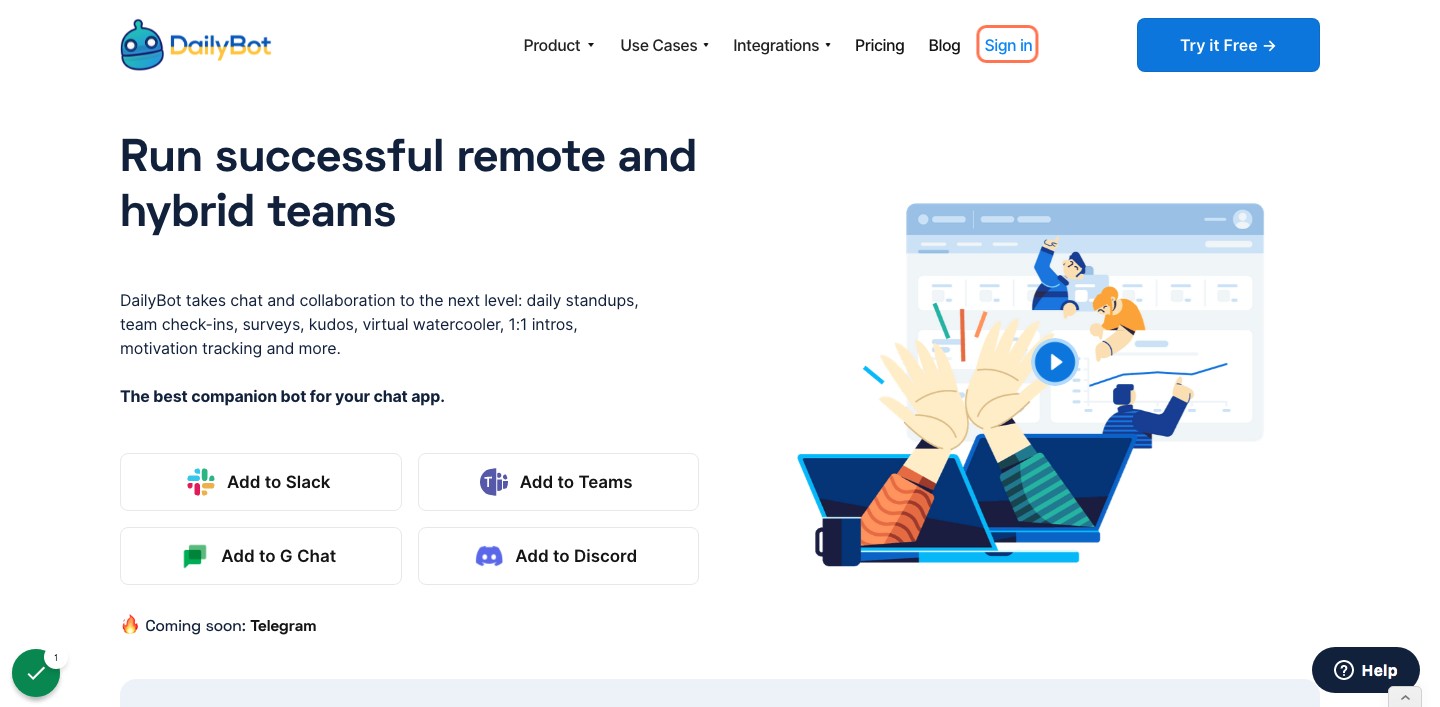 2. Click "Sign in with Discord" to sign in directly with your Discord server credentials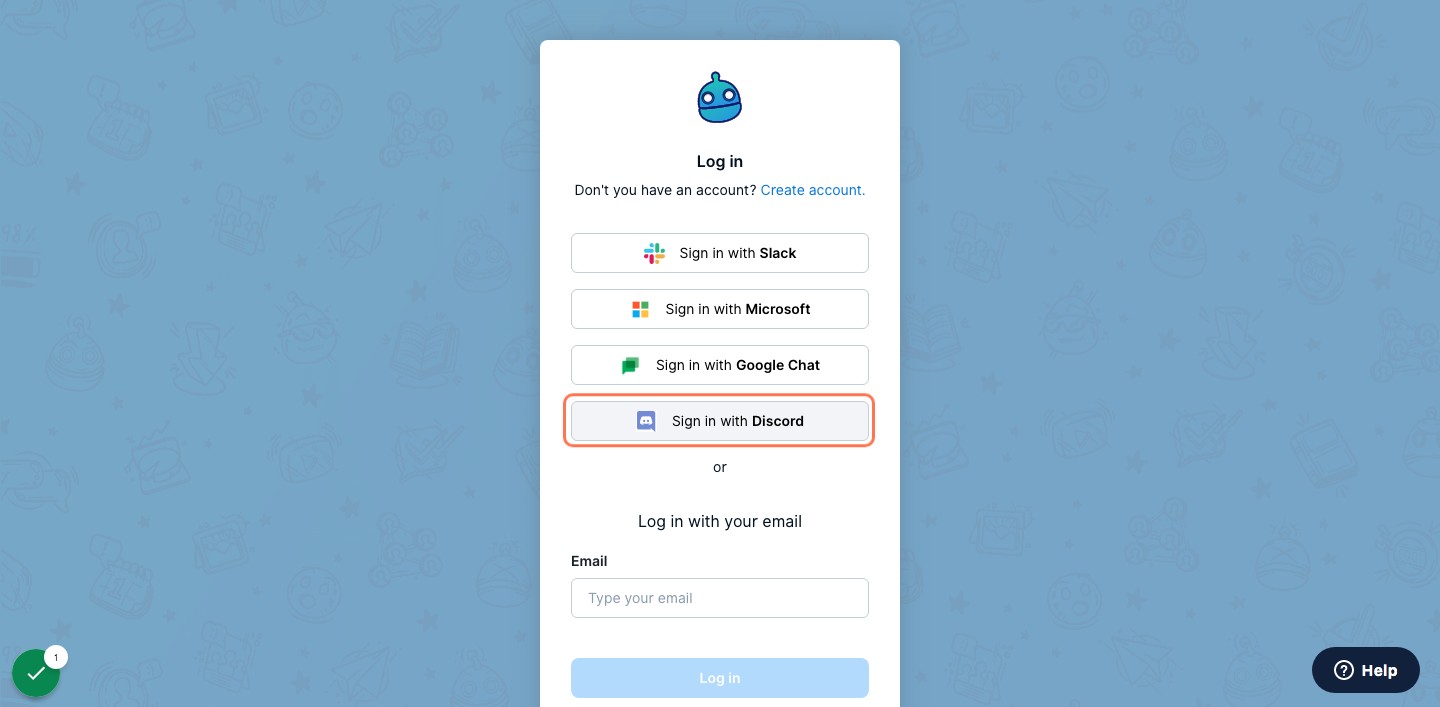 3. You'll be redirected to an authorization page by Discord. If you were already logged into your Discord server in the browser, this page will do all the work for you and sign you into your DailyBot dashboard.
Click "Authorize" here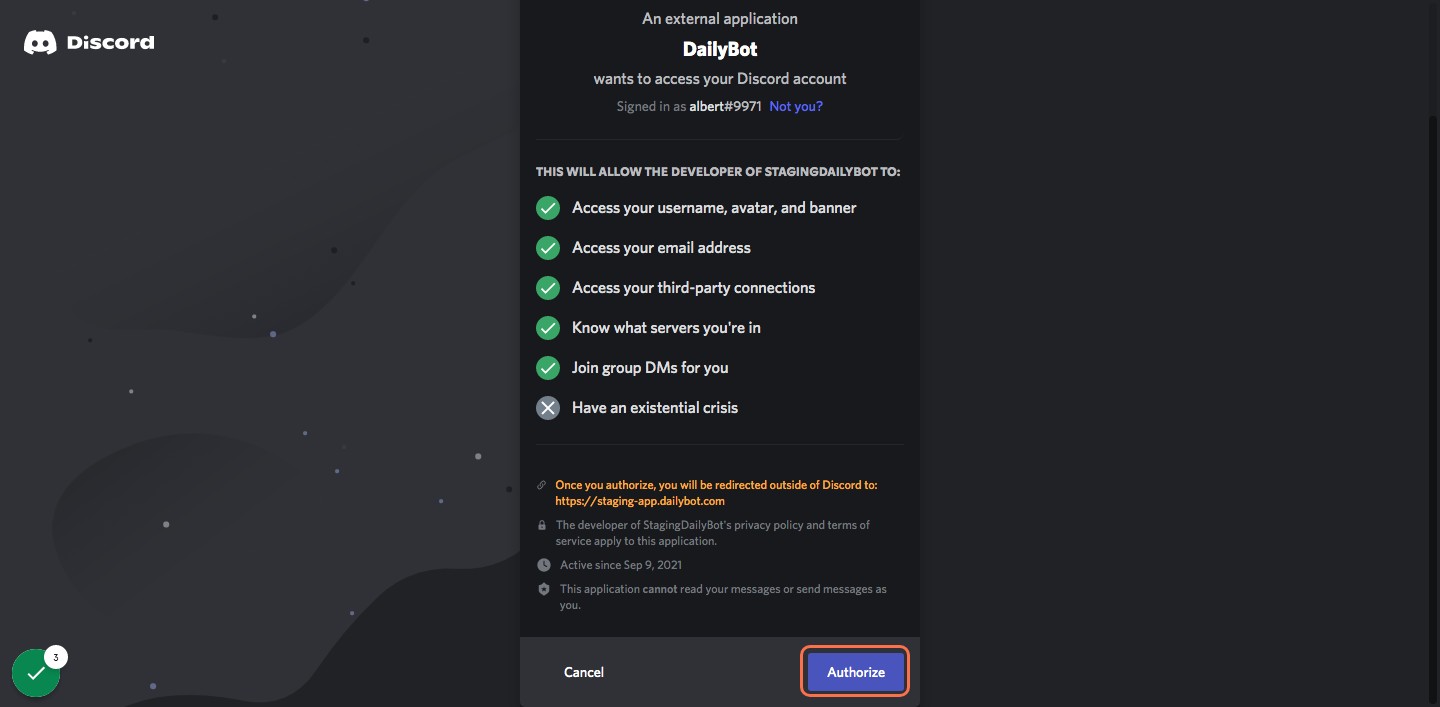 4. You're signed in!