Add DailyBot to Google Chat to interact with the bot personally
DailyBot exists both in chat and on the web. Before you can interact with DailyBot using the chatbot in any way, you must complete the "installation" process that is relevant for G Chat. Luckily this process can be completed in 3 steps by simply starting a new conversation with the bot.
Click on the + button next to the Chat section.
Type DailyBot to find the bot and start a new conversation.
Wait for a welcome message that confirms the bot was successfully added to your workspace.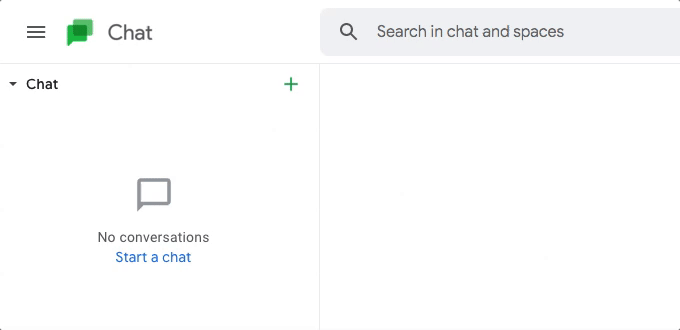 Invite DailyBot to a space or group message to collaborate
Inviting DailyBot to places is how the bot gets its collaboration power. If you're thinking in collaborating through DailyBot, inviting people over and sharing reports or simply giving kudos, you must make sure that DailyBot is able to interact with all of you first. That requires two things:
a) You must invite people to your organization so they can get the necessary permissions to interact with the bot — and the content on your org completely.
b) You all must invite the bot to all the places where you'd like to use it first. So, not only everyone in your team must start a conversation with DailyBot (using the steps from the previous section) before they can privately interact with the bot, but also everyone should make sure that DailyBot is in all the right spaces.
If you want to share reports with a team, you'll likely need to set up a specific space for #reports and then invite the bot over. Want a space for #kudos? Set up a new space, and invite people and DailyBot over.
Steps to invite DailyBot to a space or group message
These steps are the same ones you'd use to invite other people over.
​Go to Google Chat — on the left, select the space or group message.
Click the space name or group conversation.
Click More options Add people & bots.
Enter the name or email of the person or group you want to add.
Click Send.