Before you begin, please keep in mind that you'll need a Google Workspace account in order to use DailyBot in Google Chat.
You need to add the bot to every space where you'd like to send reports from DailyBot. It could be just one space, or they could be four or five. Just keep in mind that to send reports from check-ins to a specific channel, you need to add the bot there first.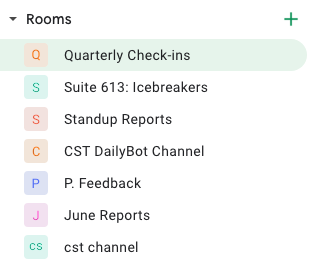 To add DailyBot to a new space (let's say it's called "June Reports"), open the space and type in your message prompt "@DailyBot", as if you were to tag the bot to the conversation. A list of coincidences will appear, just make sure it's called DailyBot and you can see the 'Bot' tag after the name, then click "Add to Space".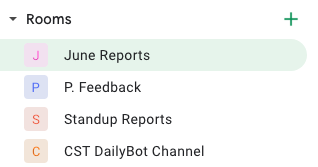 Confirm your decision by clicking "Add to space" once more.

Given that everything's alright, you should see a new message from DailyBot greeting everyone. Do these steps with every channel you want to send your reports.
Now that you're up and running, go back to the window we left open to set up the bot on Google Chat just a few moments ago. If by any chance you closed it already, just open your chat with DailyBot and click on "Go to Dashboard".
💡 After completing the steps on this article, you're ready to go back to finish the onboarding of DailyBot on the web. You can return to the tab that sent you to Google Chat if you still have it open.
Still need some help? Send us a ticket.