Team values (a.k.a. Company values) are the spiritual north of your team/organization. They provide a clear path of improvement for everyone so we made it easy for you to combine them with kudos and track how your team evolves based on the direct feedback gathered from kudos.

To set up your team values, go to Kudos > Team Values, then click on Get started.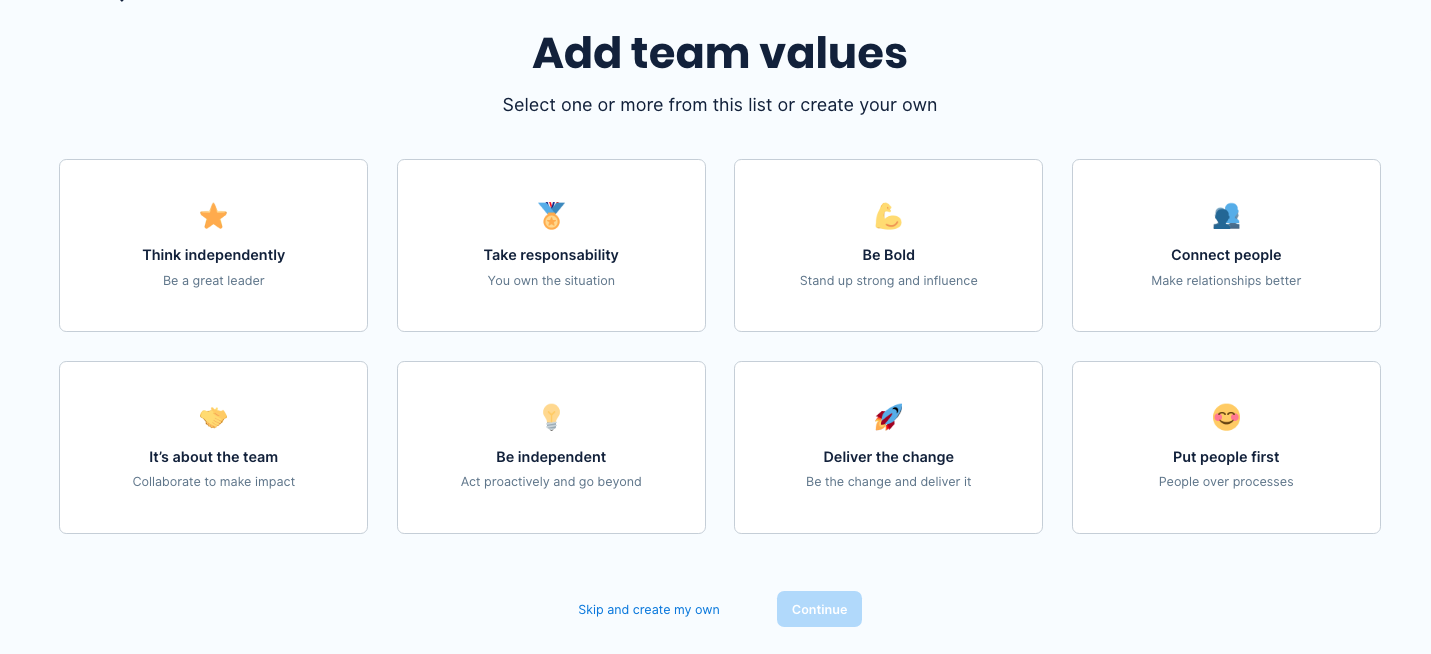 Select a team value from the list - or create a new one by clicking Skip and create my own on the lower part of the page (in that case, fill the form and select an emoji for your team value)
You're all set!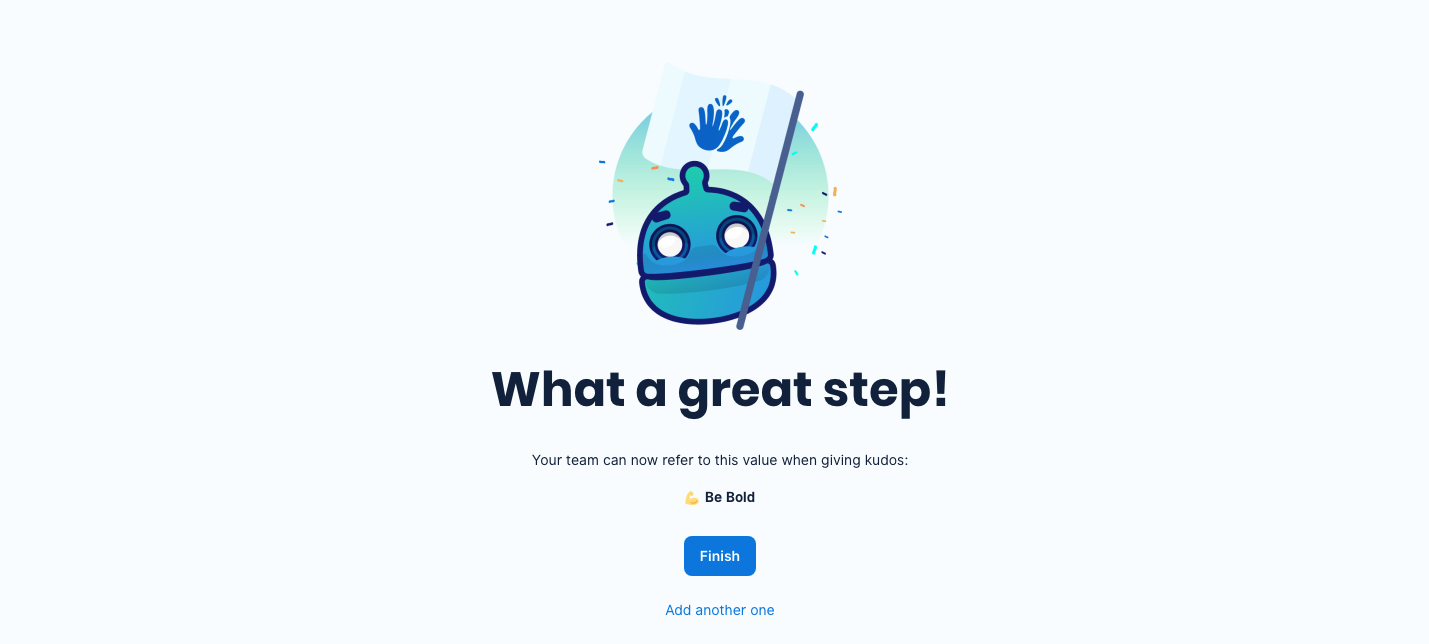 Now your recently created team values are going to be associated with kudos and you can select a team value (from the chat or web) when you're giving kudos to someone.
Keep in mind that to use this feature your organization requires a Standard plan. If you're logged in, you can upgrade here and start using team values today.
Any questions? Submit a request here.