Watch this step-by-step guide to installing DailyBot on Google Chat ⬇️
Or follow the following steps to get DailyBot up and running in Google Chat.
1. Opening the website
First you should go to our main website and click on the Add to Google Chat button.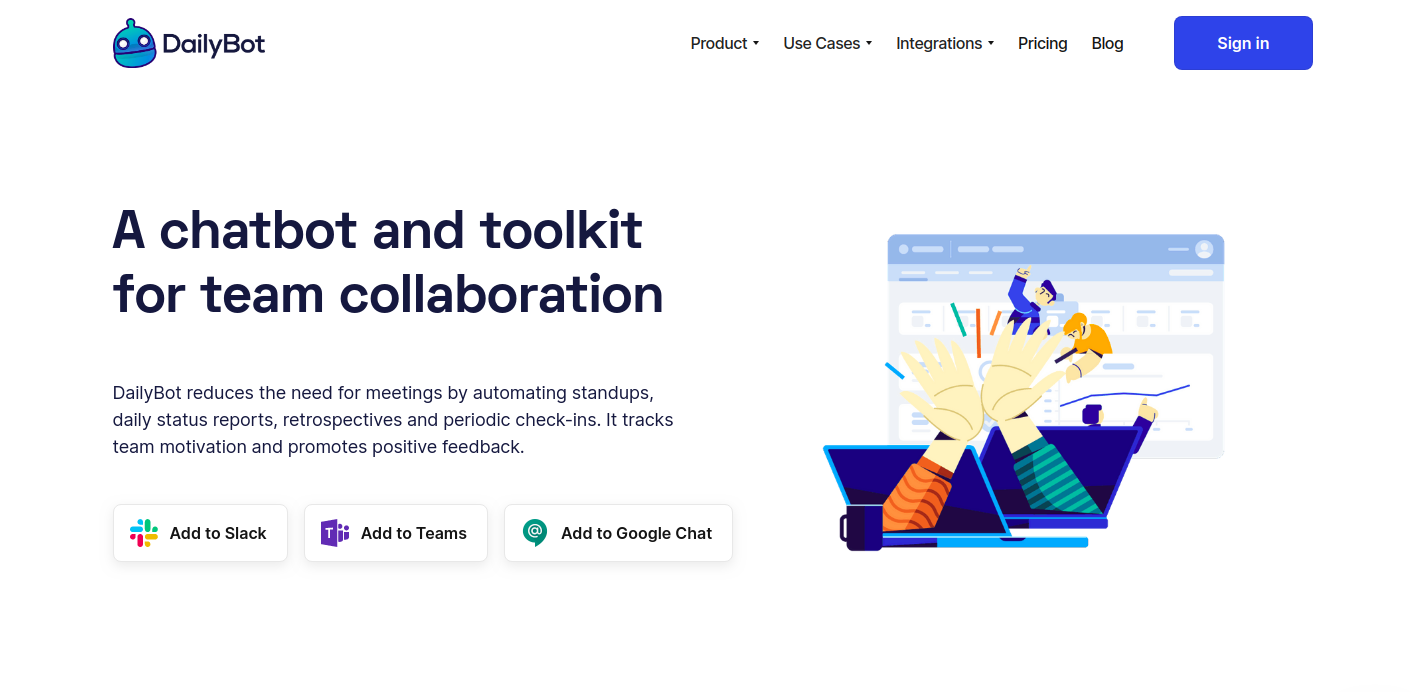 2. Authorizing the application
Once you have clicked the button, complete the Google login/authorization process to give DailyBot the necessary permissions to read your profile information, so we can create your account.
Accept the permissions request to continue.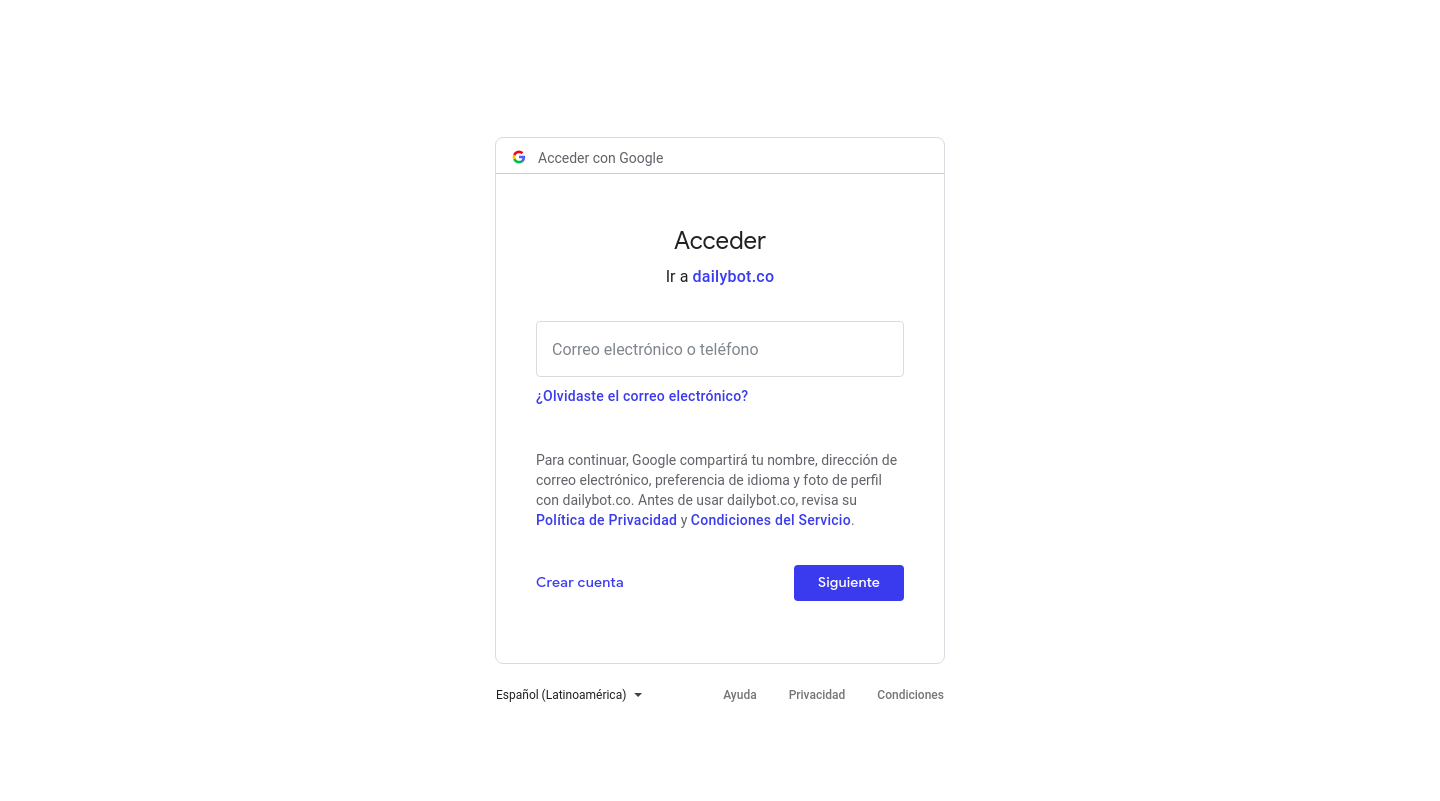 3. Add DailyBot to your Google Chat
Head to your Google Chat application and search for bots to add DailyBot to your workspace.
Once you've added DailyBot, please type something to him, and follow the instructions.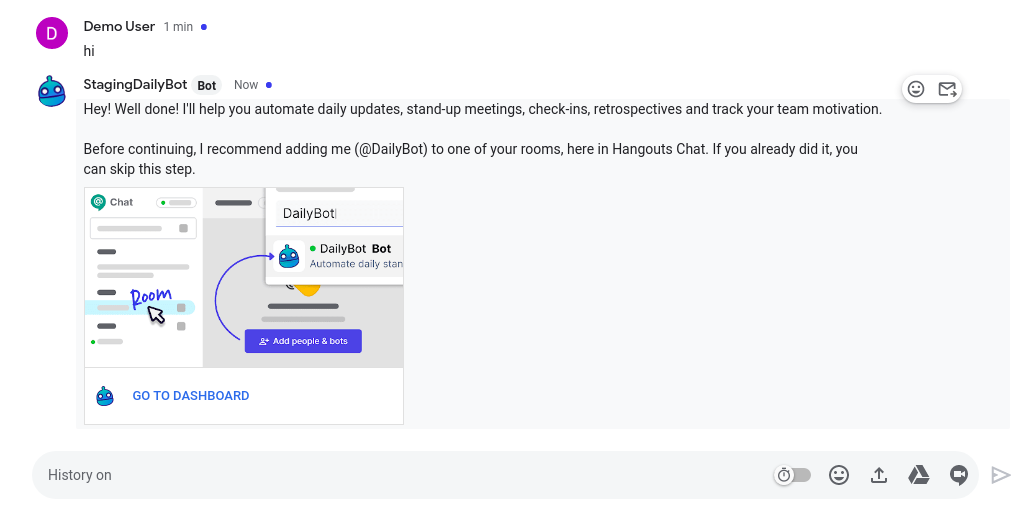 4. Completing the organization setup
Once you've authorized DailyBot, follow the step-by-step process to create your organization, define its time zone, and other basic details.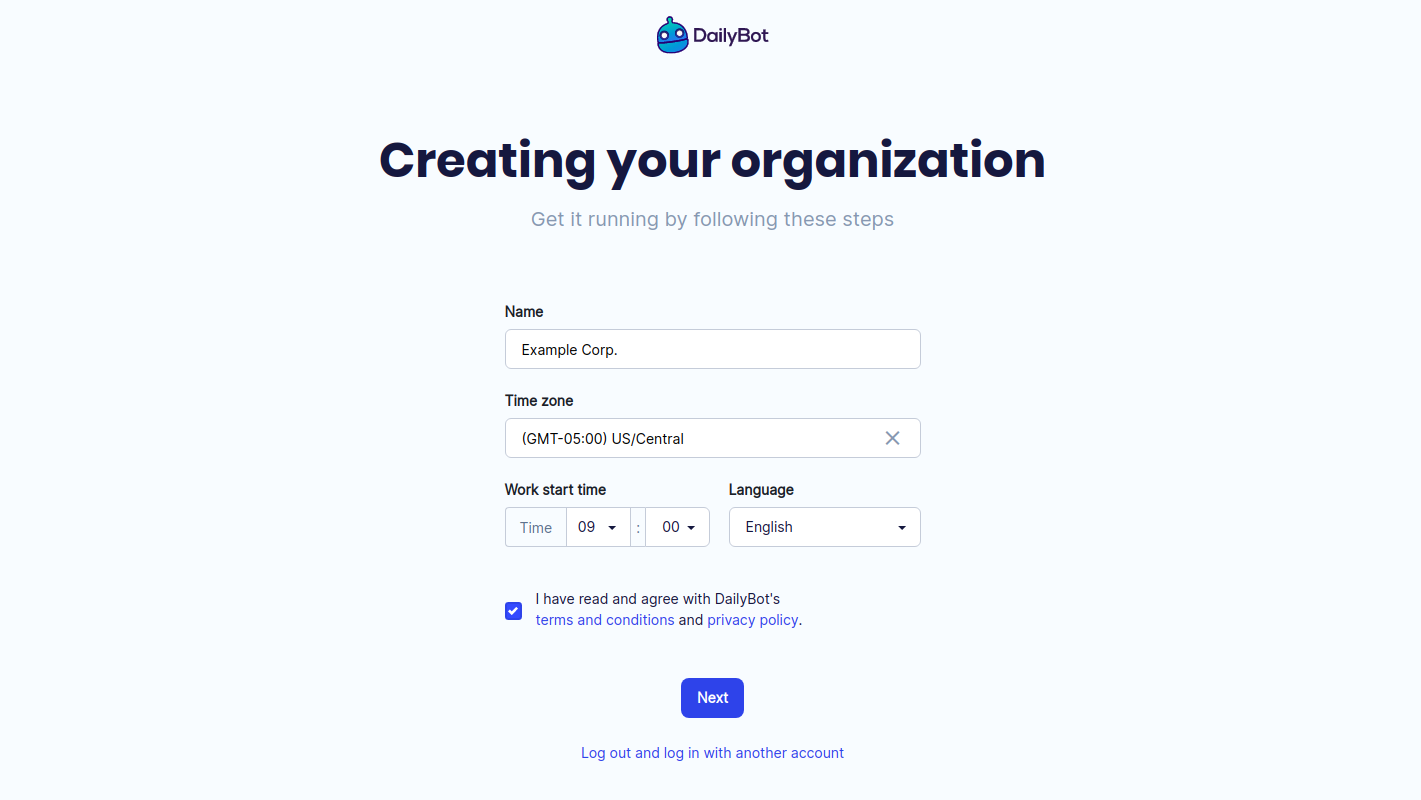 5. Creating teams and inviting users
When you use DailyBot with Google Chat, you should keep in mind that, in order to configure a room for reports, you should add DailyBot to that room first for you to see the room displayed in the web dashboard's dropdown.
In a similar way, if you want to add users, each user should add DailyBot to their chat, and send a message to DailyBot, then follow the instructions for setting up the account. Once the users have created their accounts, you, as an admin, will see all the users available in the dashboard and can invite them to any teams you create.
Learn more about the next steps with our guide: "First steps on Google Chat":
More on getting started on Google Chat:
https://help.dailybot.com/hc/en-us/articles/360058248553