Installing DailyBot on Slack is very simple. Follow these steps to get DailyBot up and running with your Slack workspace.

💡You can also watch "Installing DailyBot on Slack":
1. Opening the website
First you should go to our main website and then click on the Add to Slack button.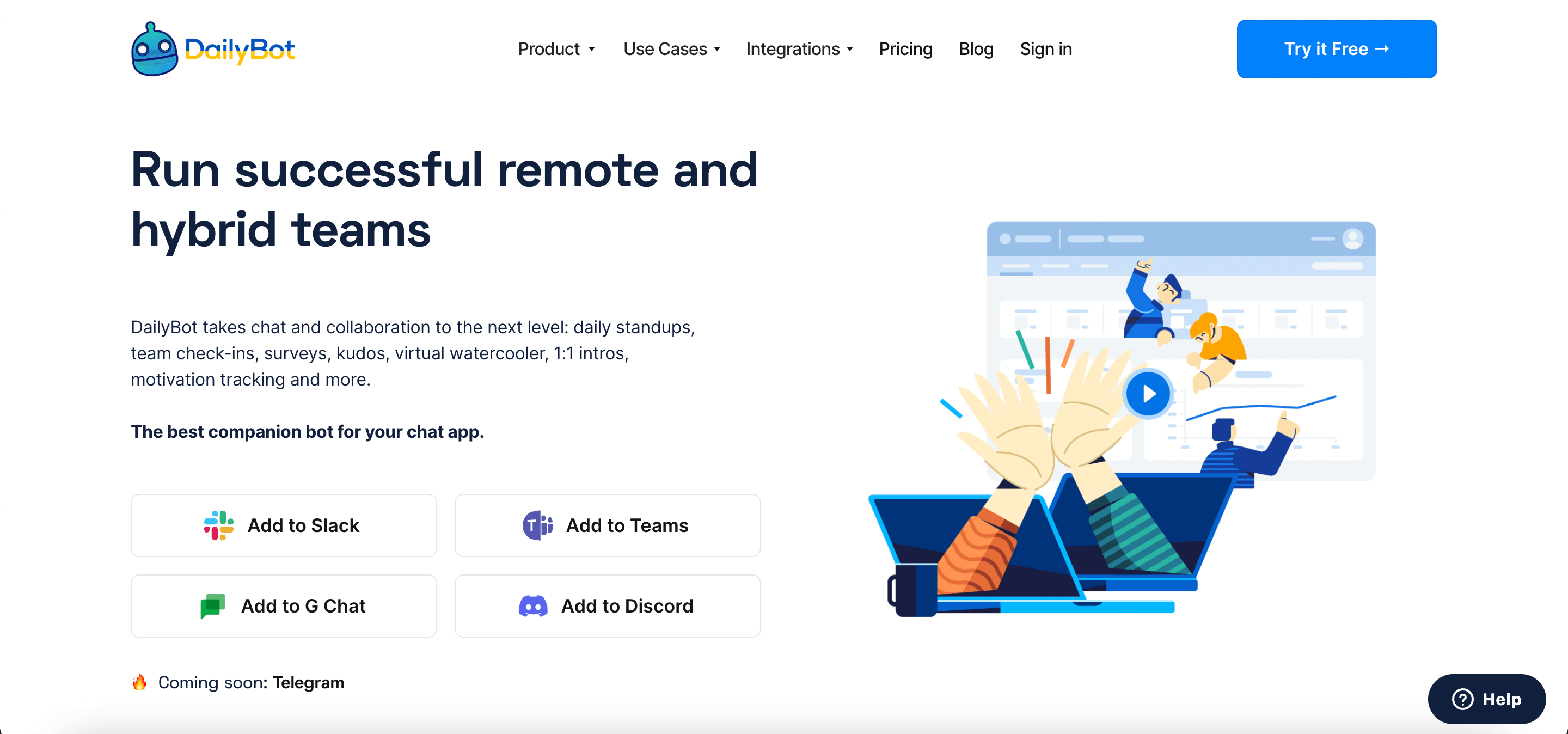 2. Authorizing the application
Once you click on Add to Slack, give permissions to DailyBot to read profile information and write to channels.
Accept the permissions request in order to continue.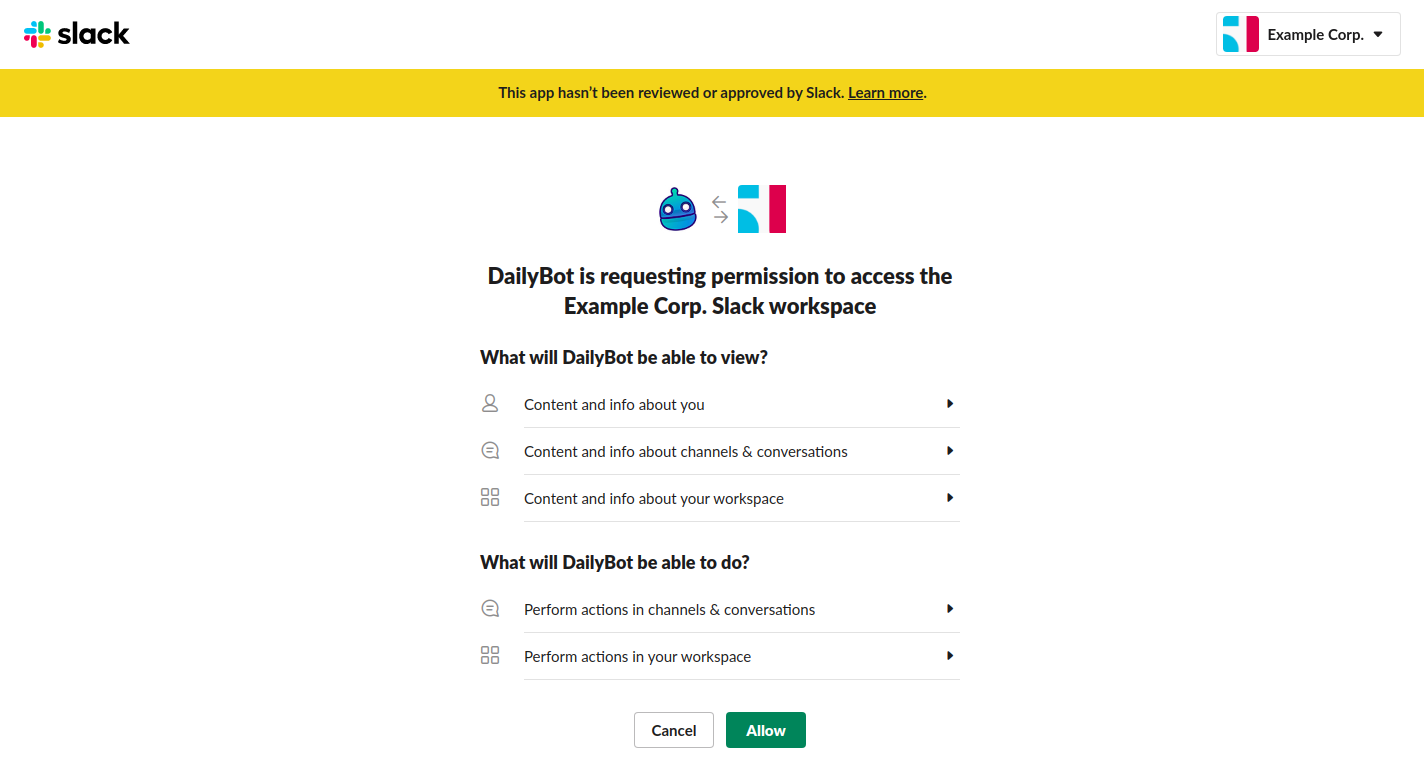 3. Completing the organization setup
Once you have authorized DailyBot you should follow the step by step provided by DailyBot, in order to create your organization and define its timezone; you can also invite the members at this step, or later.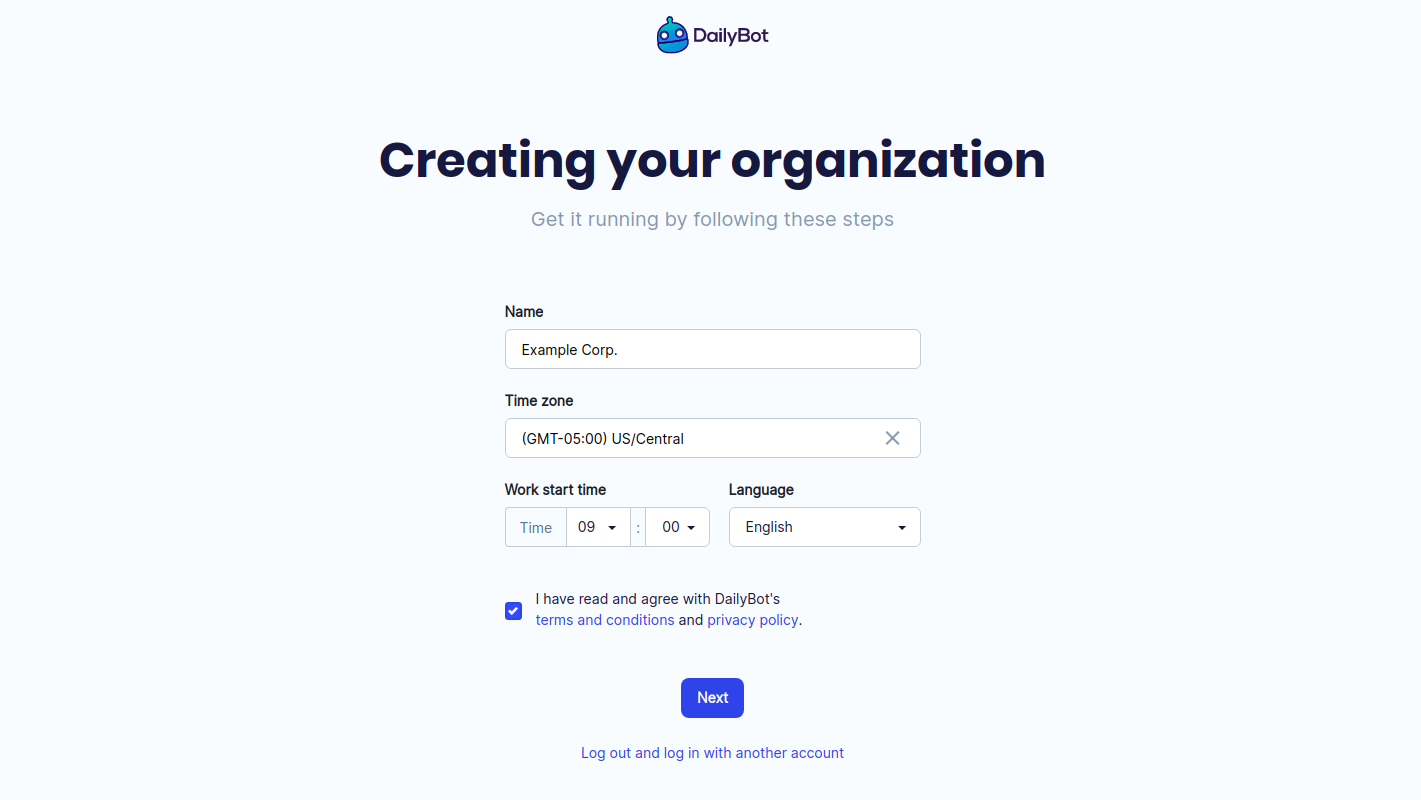 You will later get to the dashboard and you can start using DailyBot right away. Invite your teammates to get the most of it. Have fun!

Learn more on next steps in our guide "First steps on Slack":
More on getting started on Slack:
https://help.dailybot.com/hc/en-us/articles/360058248233