DailyBot can send reports to both public and private channels/rooms depending on the chat platform you're in.
Using Slack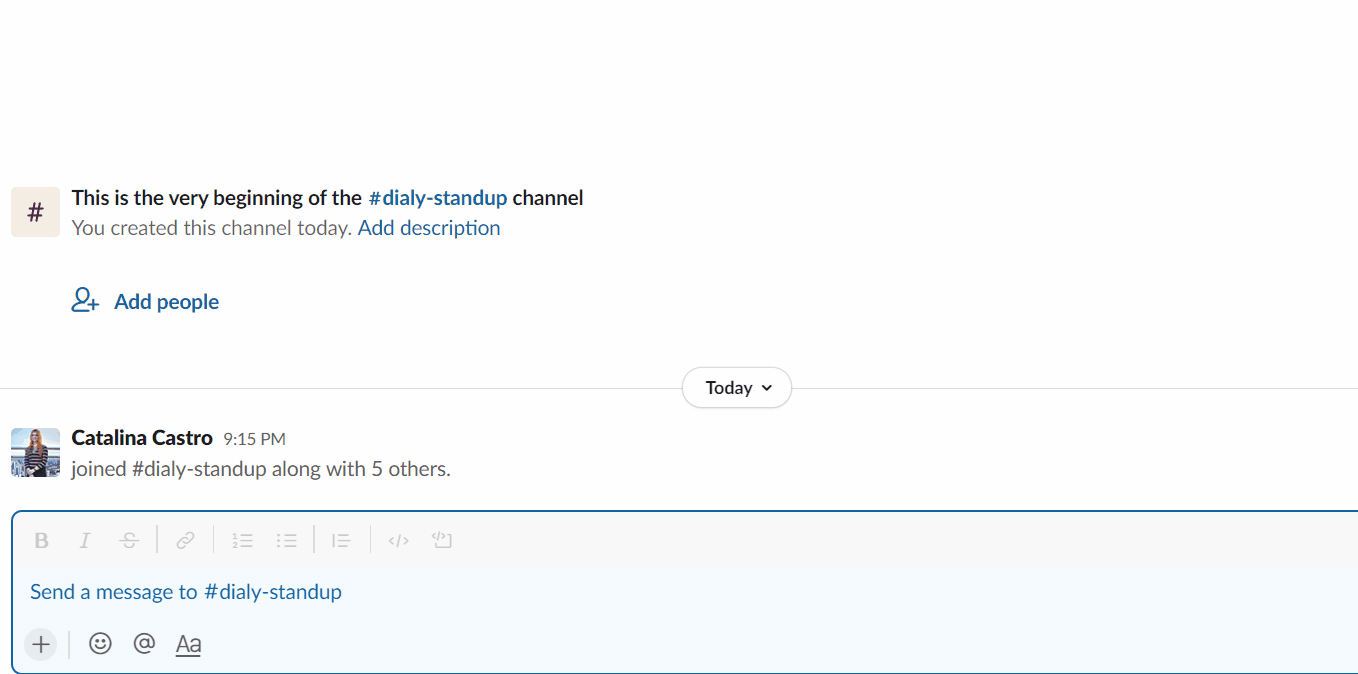 1. You must add @DailyBot to the private channel before using it. Type @DailyBot and hit enter to add DailyBot to your channel.
2. After having DailyBot as a member of this channel, you can configure it in your DailyBot check-in.
In case you don't see the channel in the list, please try removing DailyBot from that channel and inviting the bot again, the bot after invitation returns a message with a confirmation. Go to the website and reload the page to see the channel in the dropdown.
Using Microsoft Teams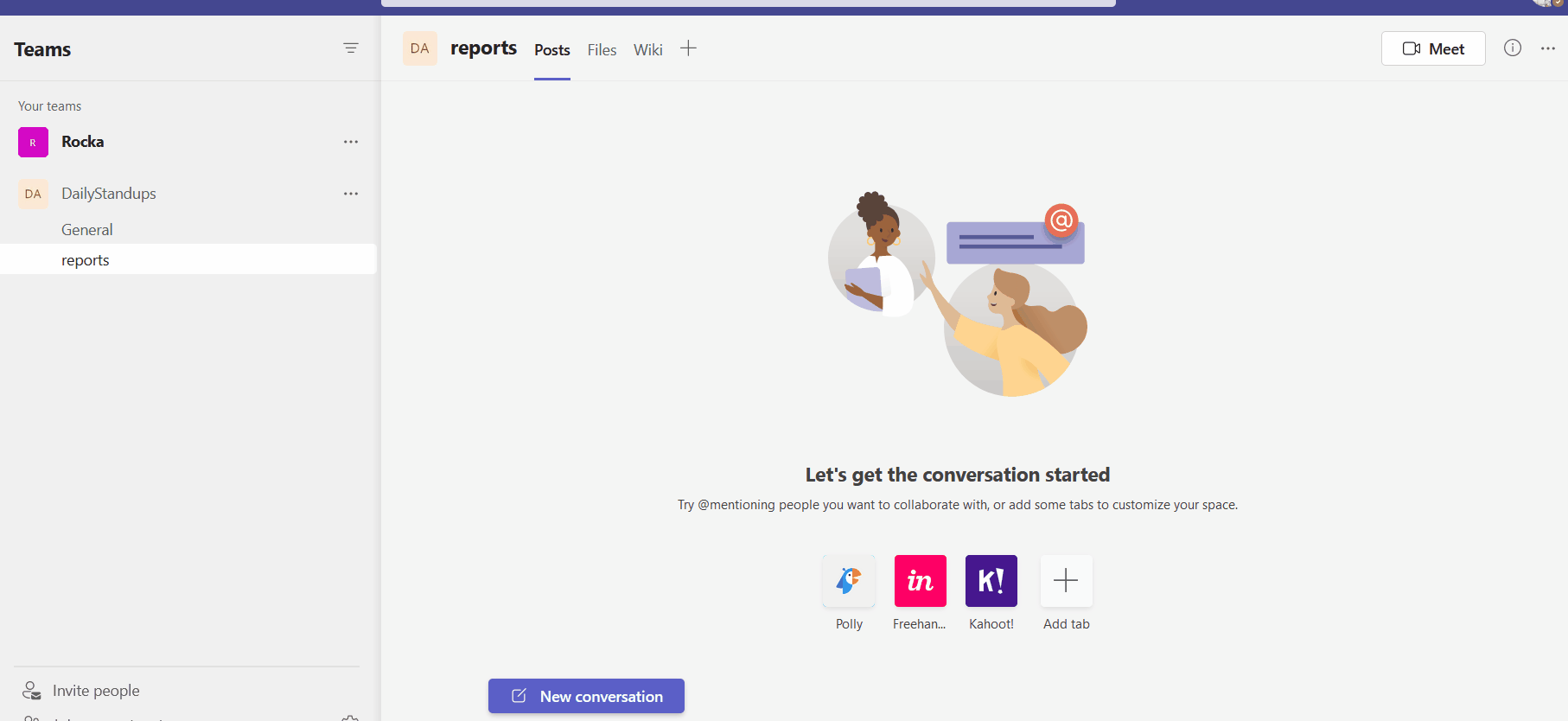 DailyBot can be used in public channels inside any team the bot has access to, however, private channels are not being supported for reporting.
If your public channel doesn't show up in the list, please try removing and reinviting DailyBot to that channel. If you find any further issues, contact us and we'll help you.
Using Google Chat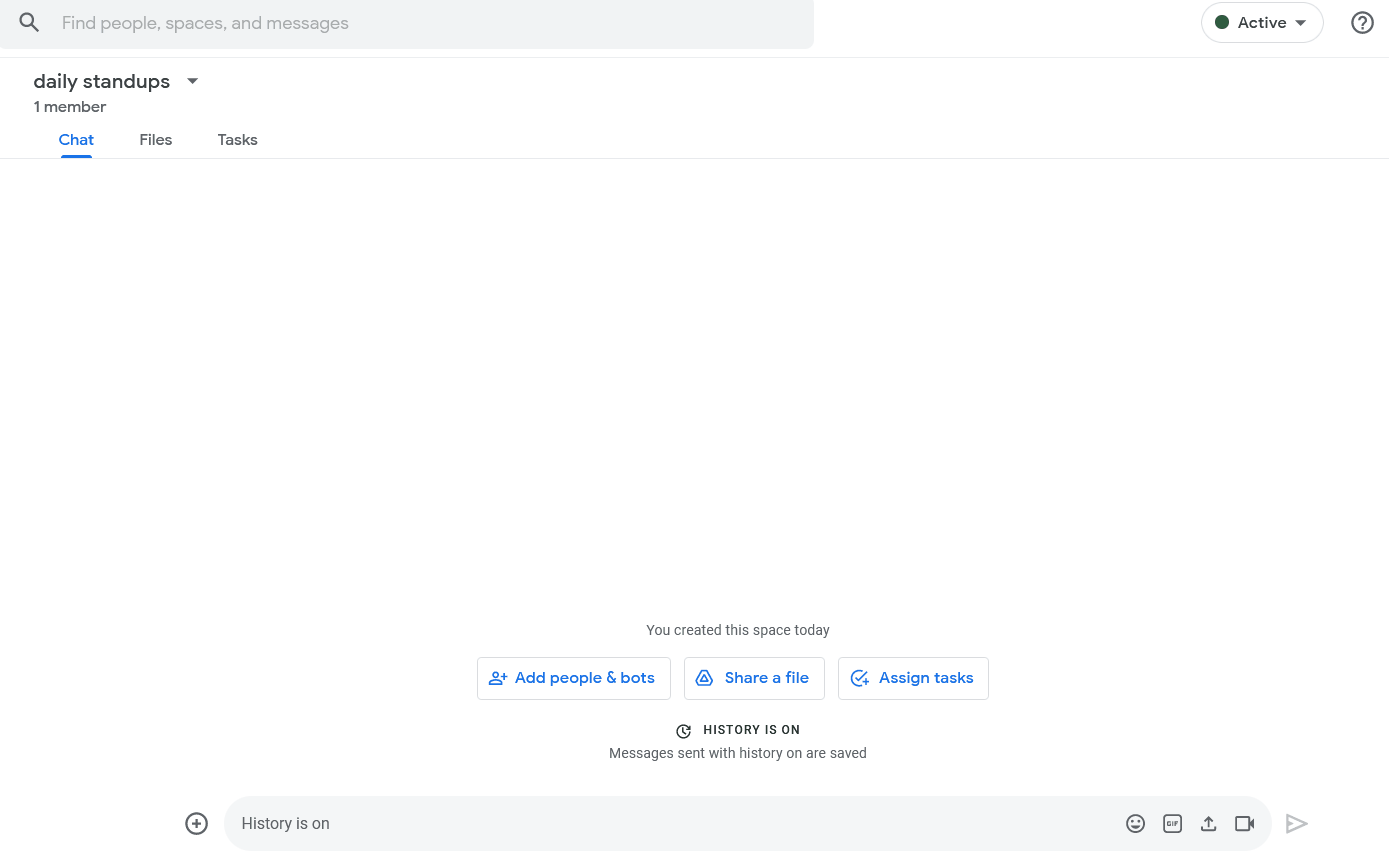 On Google Chat, rooms (GChat's channel equivalent) are private by default. You should add DailyBot to a room first, then refresh DailyBot's webpage to see the room in the list. If you can't find the channel on DailyBot, remove and re-add the bot to refresh the configuration.
Using Discord
Discord allows you to look up both public and private channels when you're configuring your check-ins: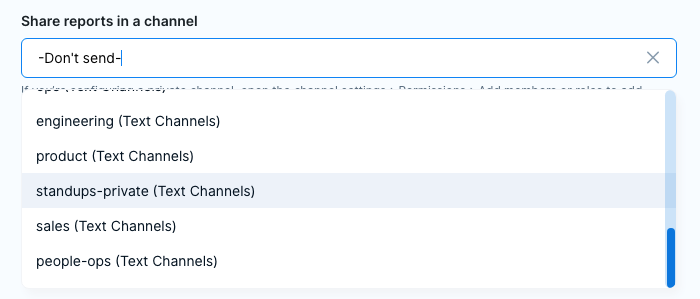 However, if you want to make sure that DailyBot can send reports to private channels, you need to do an extra step. Tagging the bot (e.g. @DailyBot) in a private channel will not invite said bot to the channel.
1. Go to Edit channel
2. Select the Permissions tab
3. Go to the "Who can access this channel?" section, and click Add members or roles
4. Under "Members", check DailyBot
5. Click Done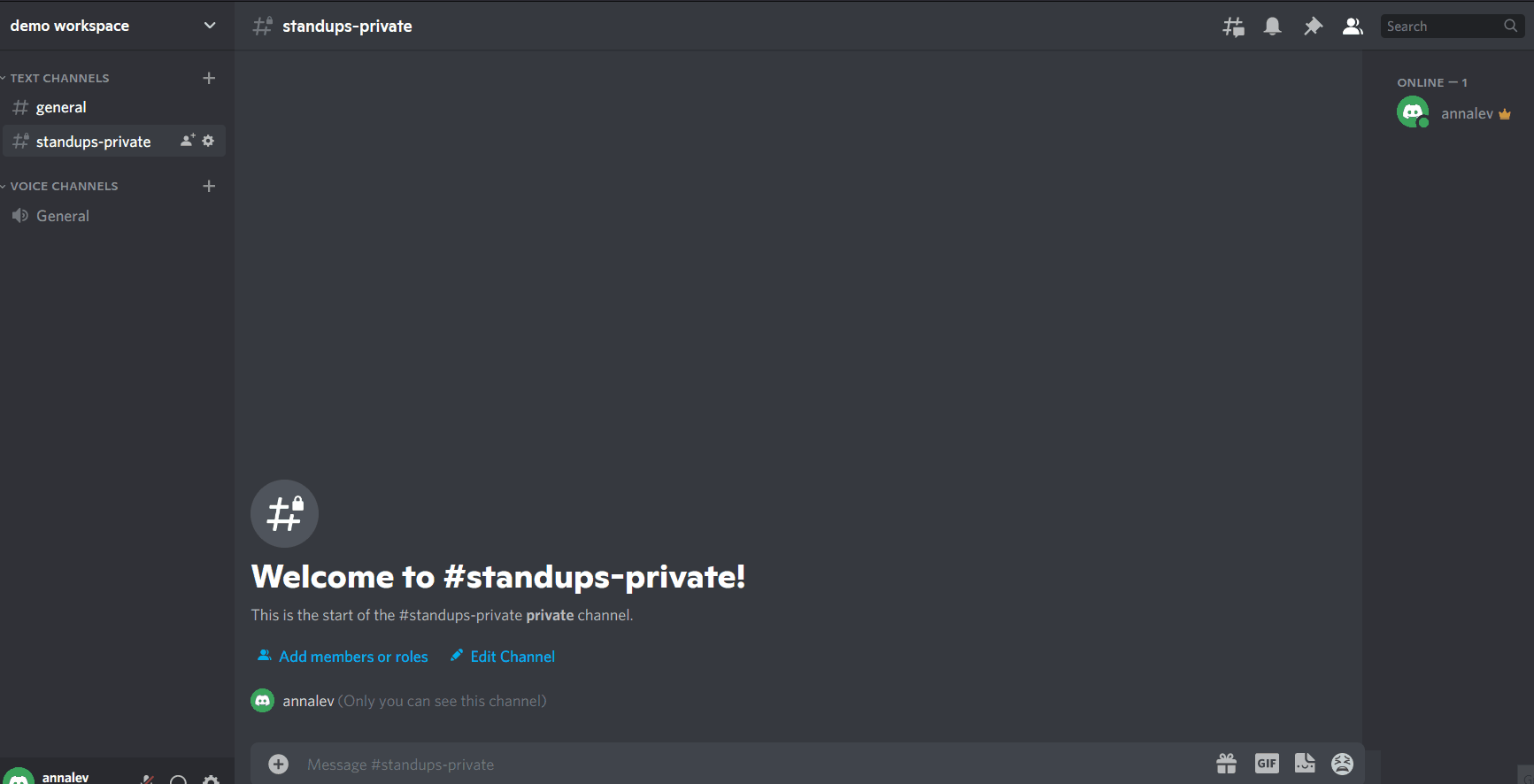 💡 Related reading: I'm having issues with my channel(s)
Need further help? Submit a request.