Your forms can be set up at any moment to run an approval workflow. Create forms and give people you select beforehand the ability to approve or reject submissions. You can use this for:
🍹 Vacation requests
💼 Initial screenings
👨‍💻 Safe code releases
💽 Vendor requests
💵 Expense approvals
And more!
Add approval flows to an existing form in 3 steps
1. On the Forms homepage, find the form you want to edit and click the three dots at the right side of the screen to open up the contextual menu. Then, click "Configure" to change your form settings.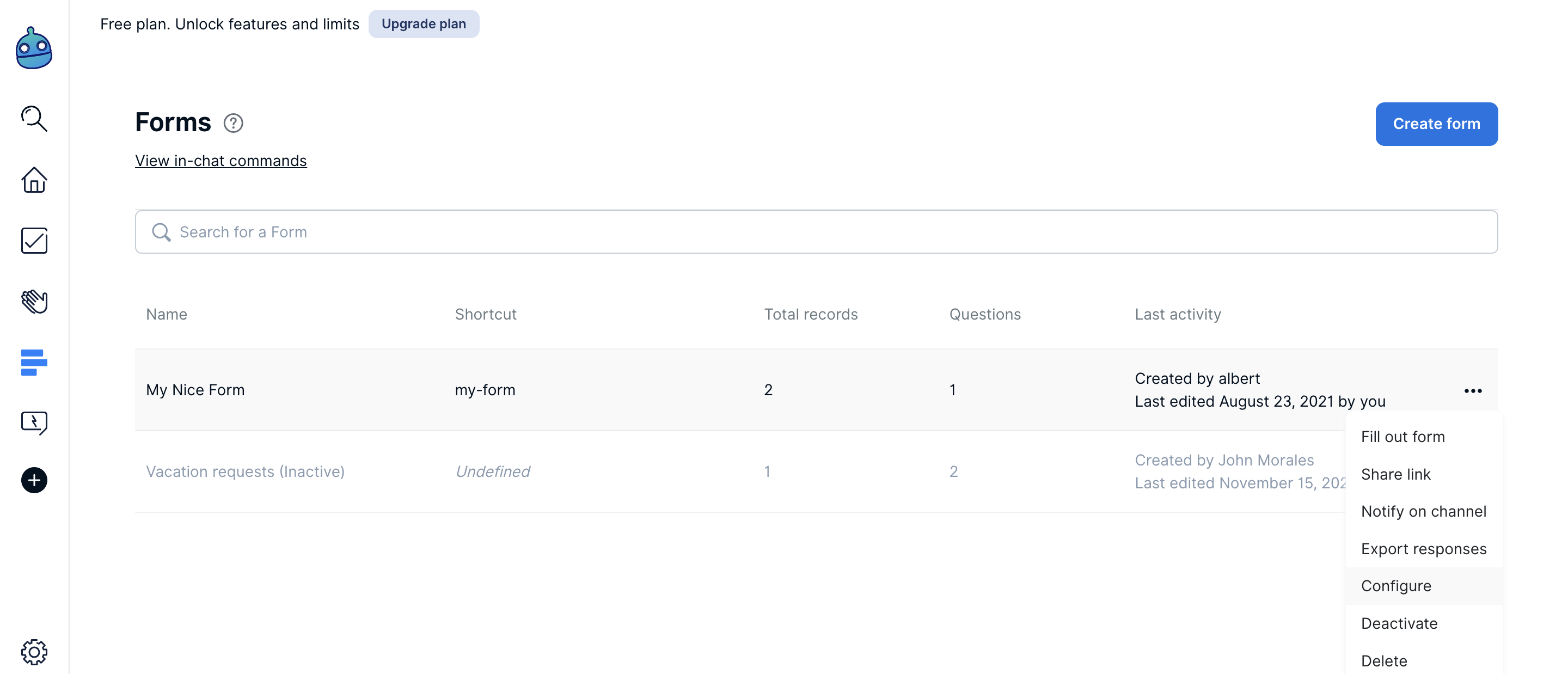 2. In the Setup menu, scroll down until you see the option "Use form for approval flow". Once you turn it on, you can select a few form approvers that will be notified when someone fills out a new request.

3. Save your form once you're set. Now your form is ready to support approval requests from participants!

Check out our video about Forms in the timestamp 1:32 to see approval flows in action!