DailyBot allows new and existing users to configure theme-based solution kits for an industry or team. Keep reading to learn more.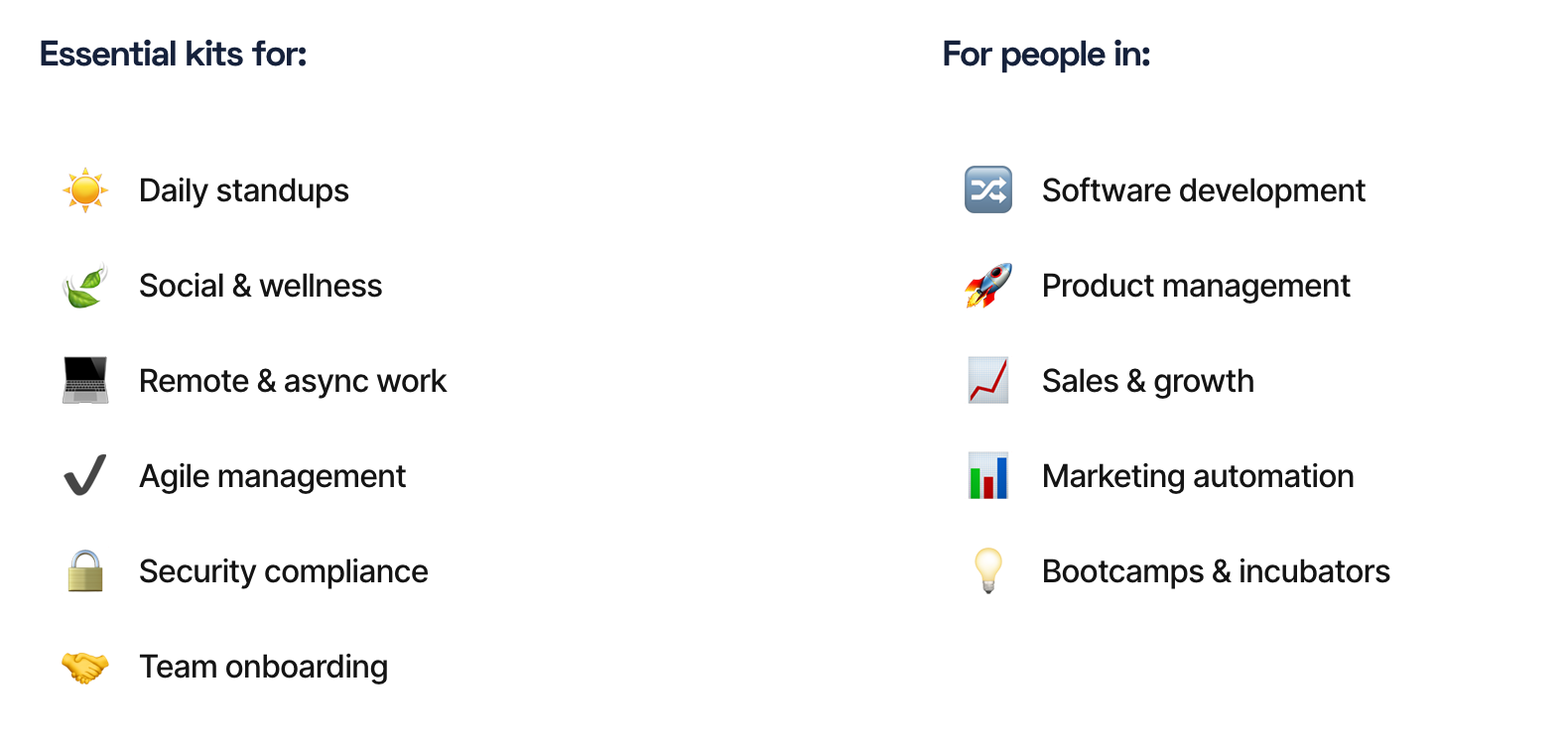 Kits for new users
When you're onboarding DailyBot for the first time, you have the chance to select one use case that will tailor the registration process to your needs. Based on your selection, we will add new templates that will serve as best practices that you can use as-is or customize more to your liking.
These templates are made up of built-in actions, flows, and attributes that you can use later in your team chat.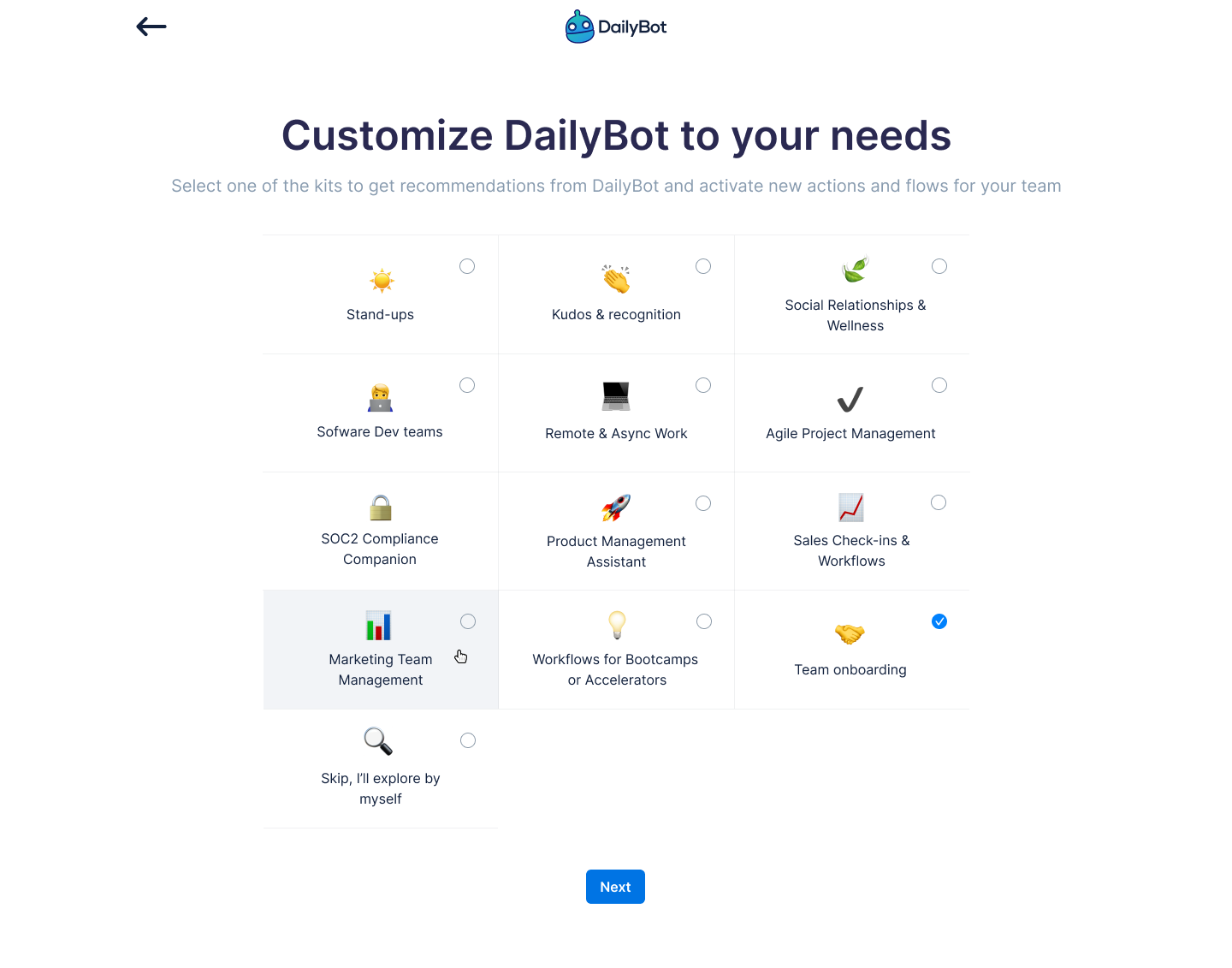 Kits for existing users
Users long past their onboarding date can still take advantage of these solution kits to set up a bunch of useful templates at once. If you've considered activating a new department or functional team on DailyBot, or you simply want to maximize engagement by following a structured set of best practices, follow these steps to activate a new kit based on industry or team function:
1. Open Search & actions (the 🔍 icon in the web app's menu), and select the Recommended option "Explore and activate solution kits"

2. In the wizard, select the kit you'd like to activate: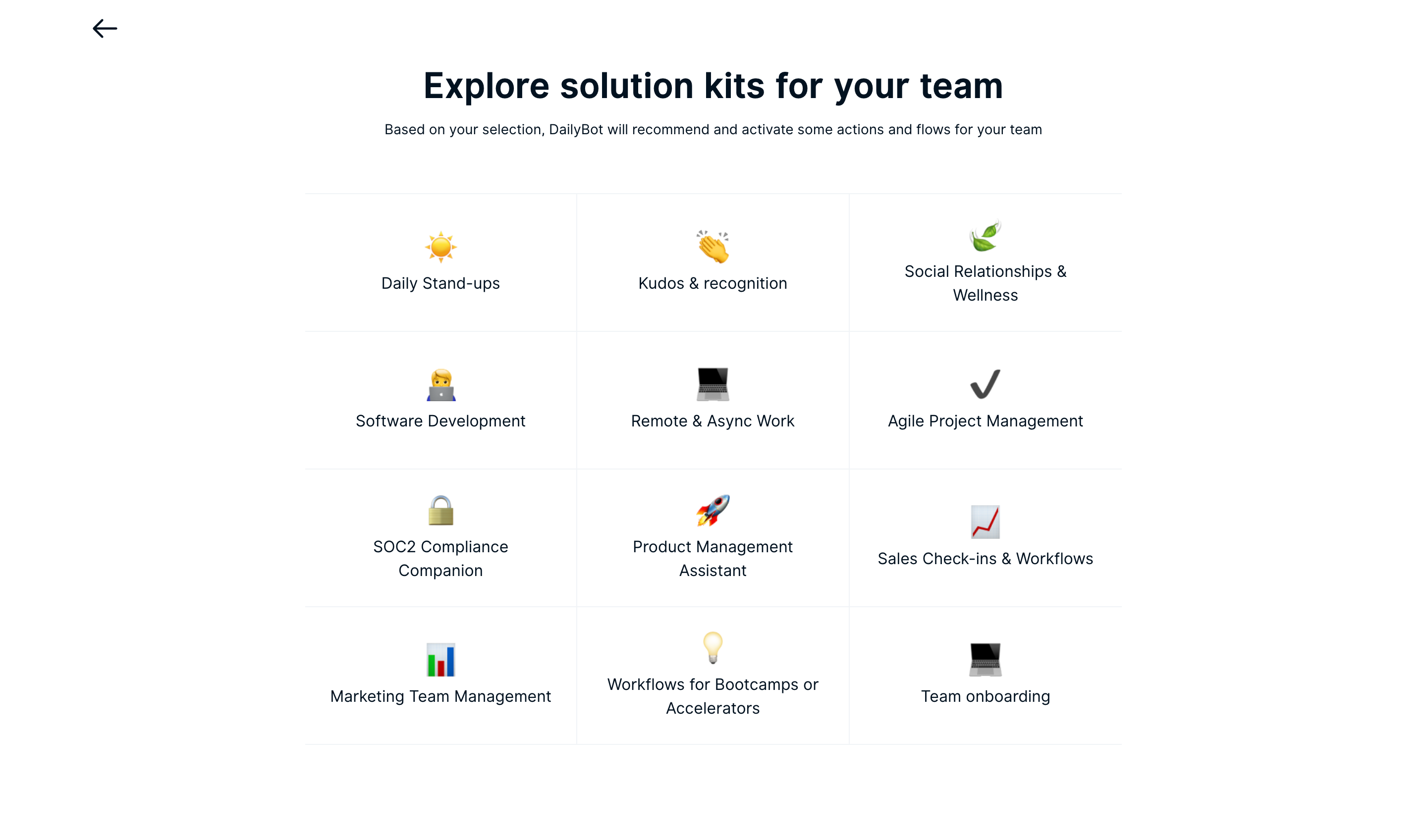 3. In the modal window, you can see the kit templates you're activating.
Select a channel under the templates section. Keep in mind that all the check-ins you're activating are going to use it for reporting.
Pick some participants under the channels section. These participants are going to be added to all of the check-ins you're activating.
These settings can be further customized after you activate your kit.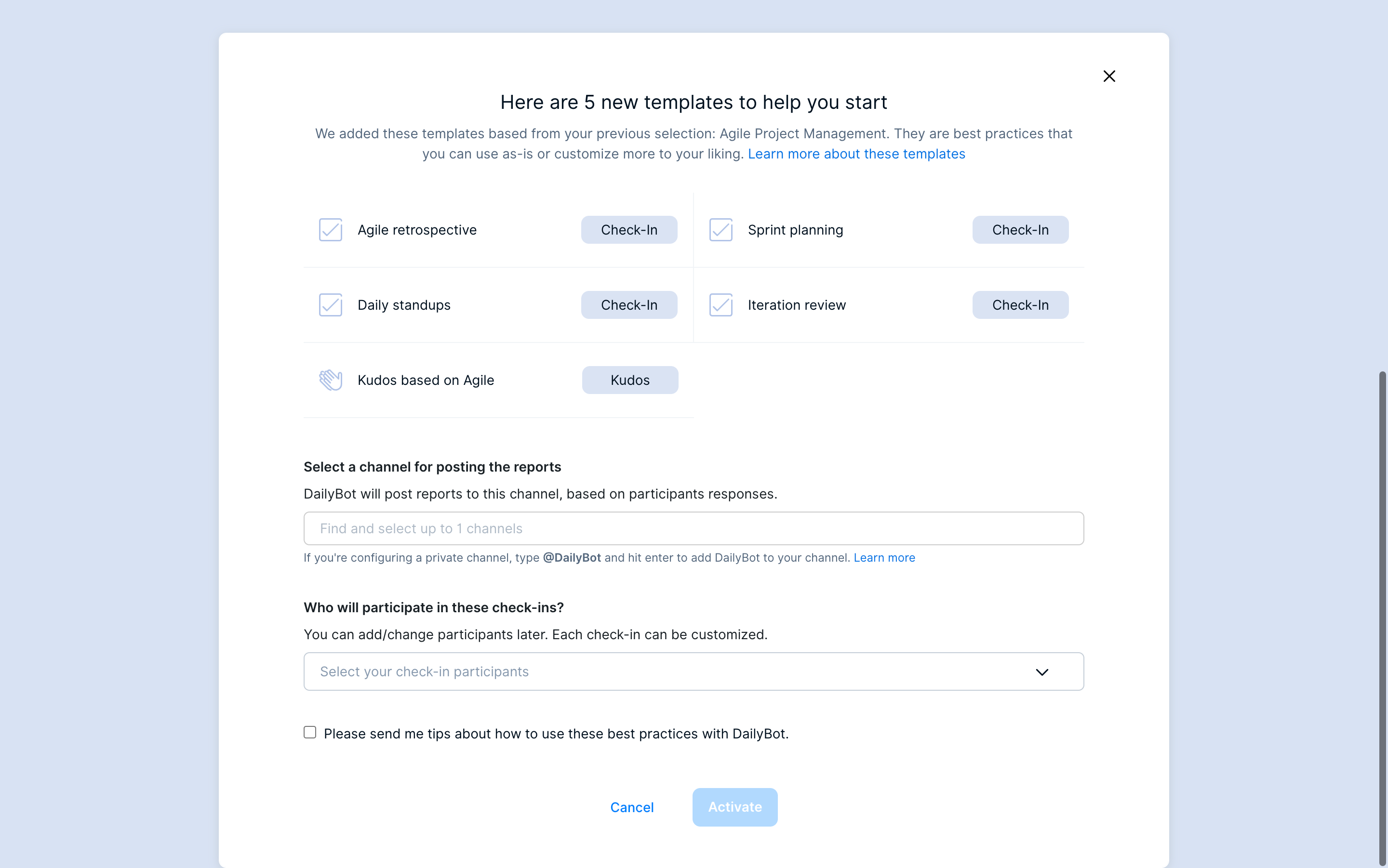 4. Once you added you initial configuration, click Activate
5. That's it! You're ready to explore your newly-created templates, configure them even further, or simply communicate these new practices to your team!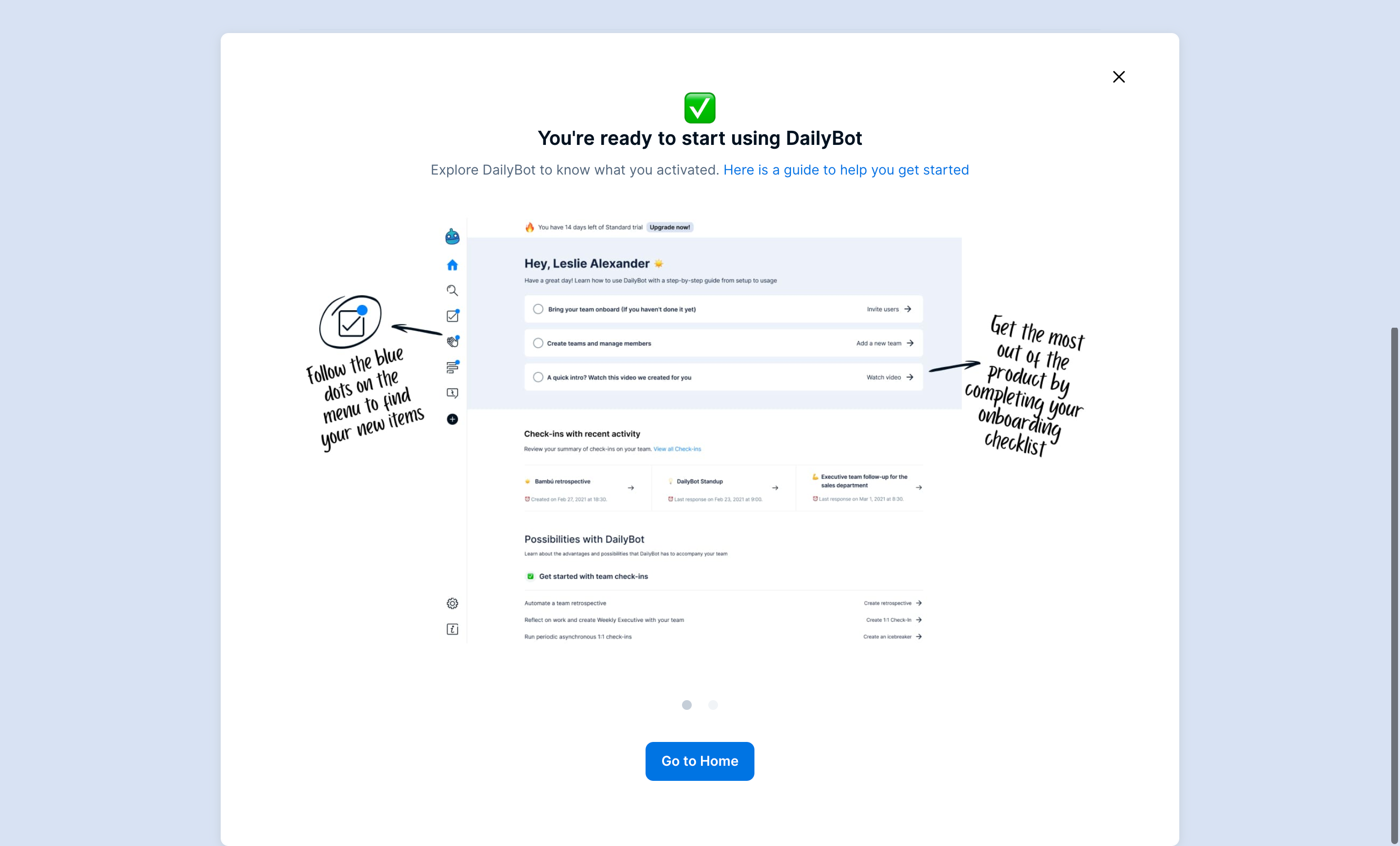 Got additional questions? Submit a new ticket.